Bobbi Gibb Led The Way For Women At The Boston Marathon
Play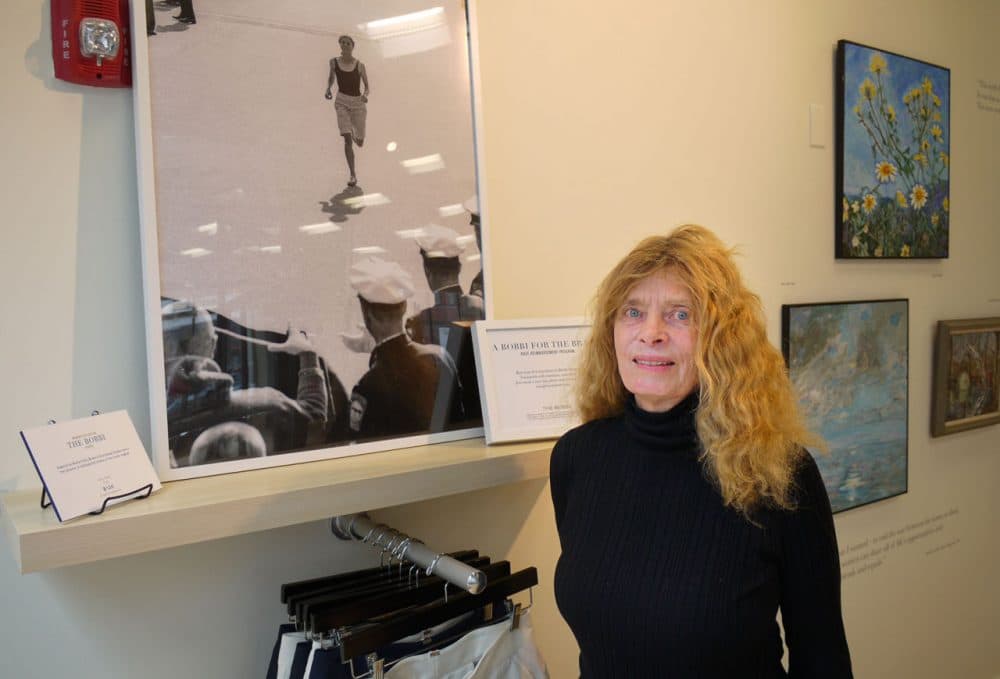 This article is more than 6 years old.
More than 500,000 people finished marathons in the U.S. in 2015, and nearly half of them were women, according to Running USA. That's a far cry from 50 years ago when one woman challenged the rules and helped change them.
In April 1966, Roberta Gibb rode a bus from San Diego to her parents' home in Winchester, Massachusetts. It was the day before the Boston Marathon and she told her mom and dad, "I'm running."
"My father actually thought that I was deranged, that I was delusional," Gibb recalled. "'The poor girl, she thinks she's going to run the marathon.' He was afraid I would kill myself or hurt myself if I actually tried, cause I hadn't told them that I was training cause I knew they'd think I was nuts and they'd try to stop me."
But how her parents felt was the least of Roberta Gibb's worries. The Amateur Athletic Union regulations, written by men of course, kept women out of races like the Boston Marathon.
"The men who organized the race at Boston were following the national AAU rules, which said women couldn't run more than 1.5 miles," explained Amby Burfoot, editor-at-large at Runners World. "They thought they were being wonderfully paternalistic in taking care of the poor little girls and women who needed all the help they could possibly get, so let's not force them or ask them to do something like run long distances, that would just be wrong."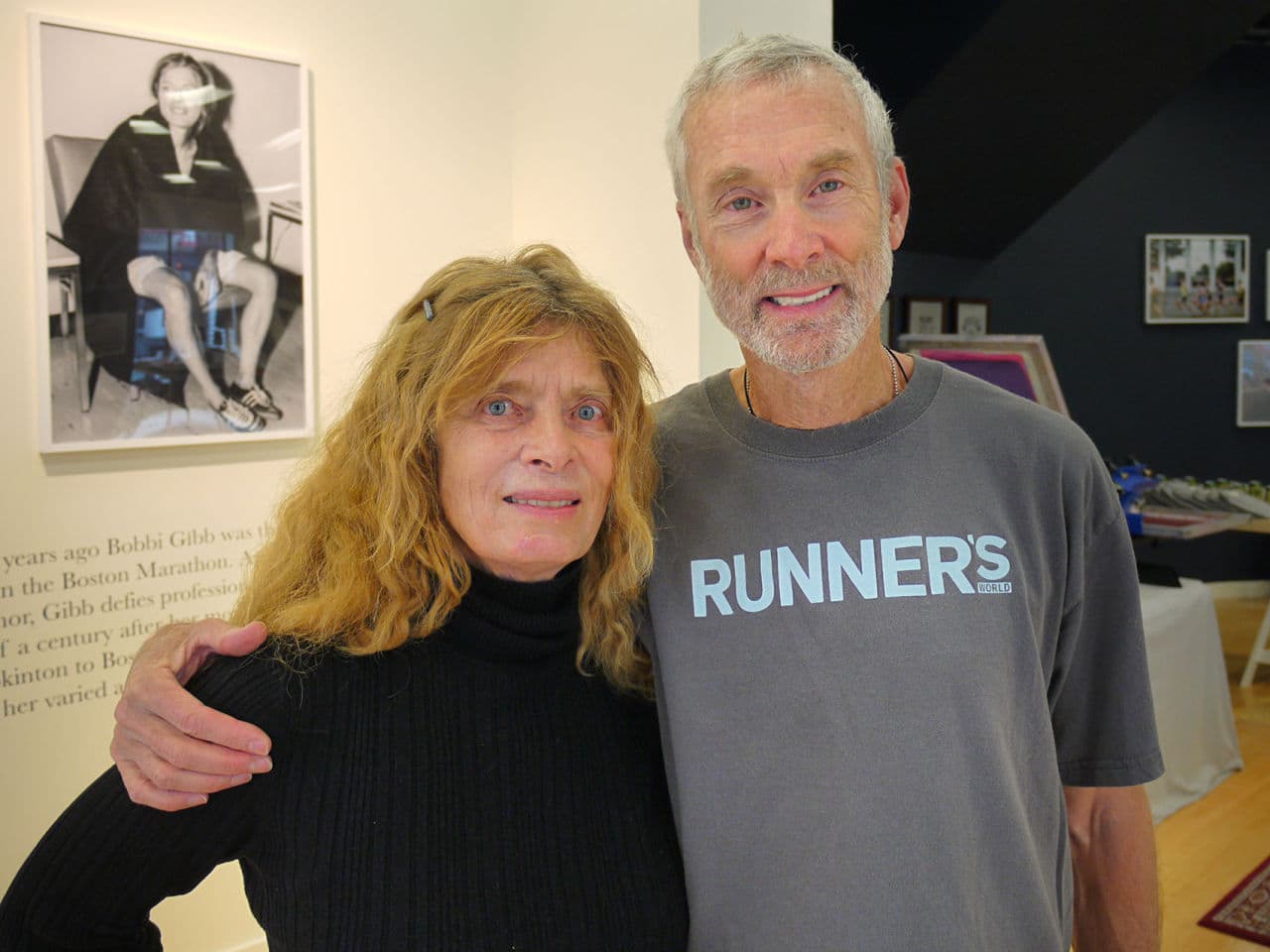 Burfoot's new book, "First Ladies of Running," documents how Gibb and 21 other women changed that.
"I've always loved to run, even when I was little kid," said Gibb. "I was a toddler and my dad used to take me to a local park and I'd see the green field and I'd just feel full of joy and I'd run across the field - and I just kept running. I ran all through adolescence."
On Tuesday, April 19, 1966, Gibb's parents dropped her near the Boston Marathon starting line. She was wearing her brother's Bermuda shorts and a hoodie to hide her long hair.
She hid in the bushes until the race started, waited a bit for a group of men to pass and then jumped in the pack, worried about how the male runners might respond.
"To my great delight, they said 'Gee, wow, I wish my girlfriend would run,' 'I wish my wife would run,' and they were friendly and I said 'I'm afraid they will throw me out if I take the hood off and they see I'm a woman,' and they said 'We won't let them.' So they were protective too. I felt like they were my brothers and we were all in this together. And there was this incredible mutual respect and friendship."
Gibb, known by her nickname Bobbi, finished that race in 3 hours and 21 minutes.
"Bobbi broke the tape first and then slowly but surely, steadily more women followed and things kept going and getting better and better and more women," Burfoot said. "Eventually there was the big movement to finally introduce an Olympic marathon into the 1984 Olympic Games, and so that got pushed through."
Bobbi Gibb never got to run in the Olympic race she inspired, but she went on to do so much more in her life, working as a lawyer, a neuroscientist and an artist.
And it all started with her father on the green fields of a local park.
"I found in running a kind of freedom," she said. "I guess I was running away from some of the restraints of our culture. I just never stopped. I just loved it."
Reporter
This segment aired on April 15, 2016.