DJ Sessions: 'That Ebullient Scandinavian Disco Sound'
Play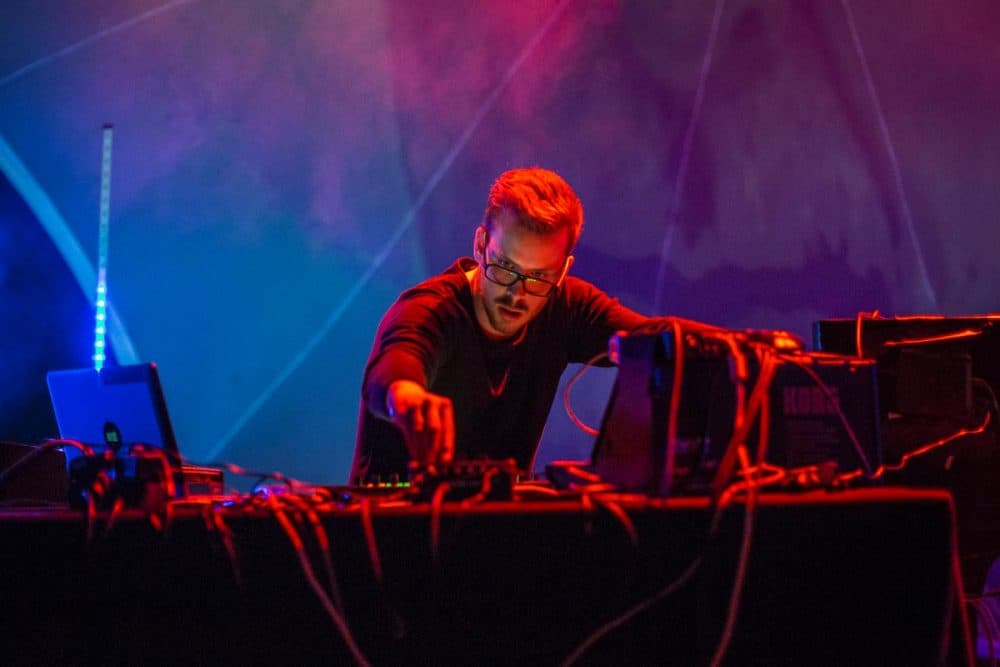 This article is more than 6 years old.
Mario Cotto of KCRW joins Here & Now's Jeremy Hobson to share music he's hearing out of Europe, including the Norwegian artist Mørk, whom Cotto recently met in Norway.
"He took me to his studio and played some of his work for me and I just thought 'This is perfect, this is that ebullient Scandinavian disco sound,'" Cotto said.
Songs In This Segment
Beyond The Wizard's Sleeve, "Diagram Girl" (Beyond The Wizard's Sleeve Rework)
Mørk, "DIY"
Das Komplex, "Openwork Socks"
Underworld, "Low Burn"
Bullion, "FoYoC"
Guest
This segment aired on April 21, 2016.