Fort Worth Superintendent Refuses To Resign For Transgender Bathroom Guidelines
04:54
Play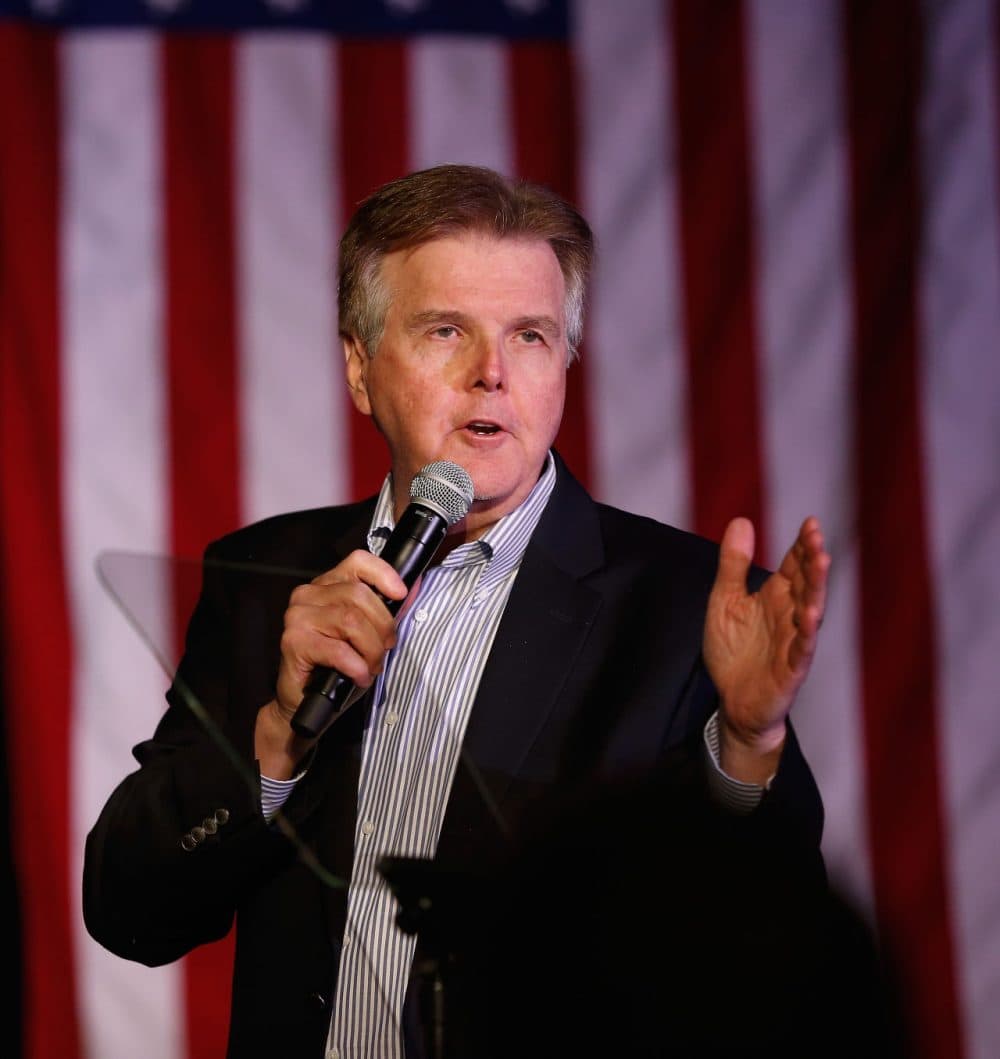 This article is more than 4 years old.
Fort Worth superintendent Kent Scribner is rejecting Texas Lt. Gov. Dan Patrick's call for him to resign because of new school district guidelines that allow transgender students to use bathrooms of the gender with which they identify. Patrick spoke Tuesday night in a press conference to renew his request for Scribner's resignation and underscored his belief that the policy, "does nothing to improve a student's chances of graduating."
The issue is likely to be a topic of discussion in the Republican Party of Texas convention, scheduled to begin Thursday. Ben Philpott of Here & Now contributor KUT in Austin speaks with host Jeremy Hobson about how the "bathroom debate" is resonating throughout the state.
Interview Highlights: Ben Philpott
What are the guidelines?
"This is part of a larger, non-discrimination policy that the district has, that the two most controversial parts are, as you said, the bathroom one which says that a student will have access to the bathroom that they consistently and uniformly assert their gender with, so if you're a transgendered girl, you can go to the girl's bathroom. It also allows for singe stall bathrooms and for an opportunity to go to the bathroom when no one else is around. The other part that also got Lieutenant Governor Patrick upset was that the campus councilors would not have to give information to the student's parents, a transgendered student's parents unless it was a need-to-know basis or the student said it was okay to talk to them. That's another thing that he's quite hot about."
What is the Lt. Governor's criticism of these policies?
"Well, Patrick – this is what he's been focusing on for several months. He had a very large role in knocking down the HERO (Houston Equal Rights Ordinance) ordinance in Houston that would have been – it was a broad anti-discrimination policy. He was able to get that focused on the bathrooms, focused on the, I guess he would call it, 'the danger that our daughters and our wives would be in if a man,' as he put it, would be able to get into those restrooms or be able to have access to those bathrooms. Its shot him into the national spotlight when he was working on the HERO ordinance, or against the HERO ordinance, and he's now come back around to work on it here in Fort Worth, and to kind of push this, heading into the next legislative session here."
Will Texas be the next state to have a "bathroom bill" like what was seen in North Carolina?
"I think it's probably 100 percent assured that the Texas senate is not only going to have a bill, but pass it. We'll see what the Texas house does and then of course what our Republican governor does. You've seen Republican governors veto this bill in other states.
Guest
This segment aired on May 11, 2016.