Building A Better Bionic Leg, Nature's Way
03:55
Play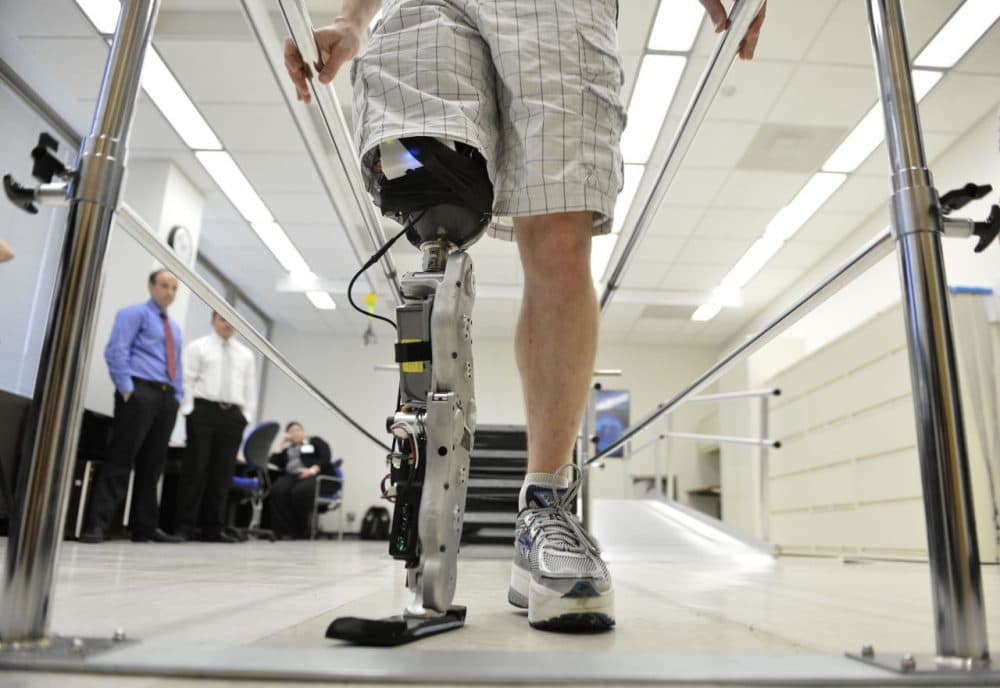 This article is more than 5 years old.
Prosthetic limbs have come a long way since someone first strapped on a wooden peg in about 300 B.C. Inspired by the animal world, a group of scientists at Northern Arizona University is now working on a way to make a computerized bionic ankle act like a real leg by getting muscles to behave like springs. From member station KNAU, Melissa Sevigny reports.
Read more of Melissa Sevigny's coverage of this topic here.
Reporter
This segment aired on May 13, 2016.