Can A Wasp Slow The Spread Of Destructive Citrus Disease?
03:44
Play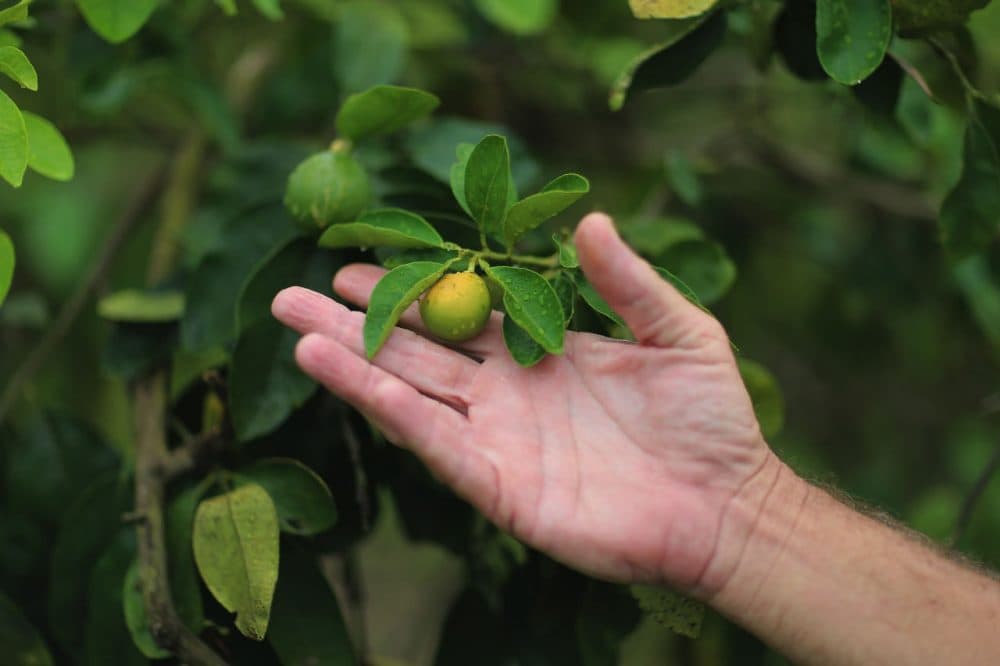 This article is more than 4 years old.
Scientists are testing a parasitic wasp as a tool against the plant disease called citrus greening. Citrus greening is one of the biggest threats to the U.S. agricultural industry. In Florida, citrus growers say many as 80% of their trees are infected with citrus greening, which is caused by a tiny insect called the Asian citrus psyllid. Growers in other citrus-producing states, like Arizona, are trying to head off the destruction.
Amanda Solliday of KAWC joined researchers as they collect data on a wasp they hope will help slow the spread of the disease.
Read Amanda Solliday's full coverage here.
Reporter
Amanda Solliday, Arizona science desk reporter for KAWC. She tweets @ajsolliday.
This segment aired on May 17, 2016.