DJ Sessions: The Next Generation Of Reggae Stars
09:53
Play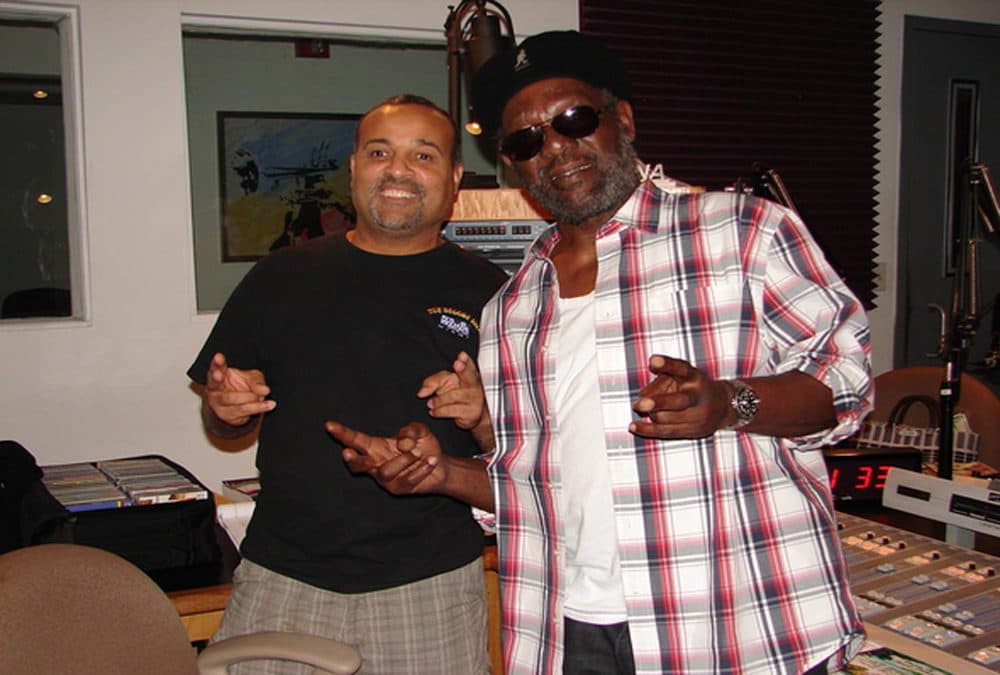 This article is more than 4 years old.
Who is carrying the reggae torch now that many of the greats have passed? Howard Duperly of WDNA in Miami tells Here & Now's Jeremy Hobson about some new promising artists, including Bob Marley's grandson Skip, that are continuing the music their families are known for.
Hear previous installments of Here & Now's DJ Sessions
Note: We have a Spotify playlist and an Apple Music playlist for our weekly DJ Sessions.
Interview Highlights: Howard Duperly
On how Ziggy Marley is related to Bob Marley:
Well, Ziggy Marley and Stephen Marley, as you know Bob Marley had 10 kids. Ziggy and Stephen are probably ones that are more famous. Ziggy is actually the uncle to Skip Marley. Bob Marley's daughter, Cedella Marley is actually Skip Marley's mom. But I would say easily this guy's poise for greatness is on stage mannerisms, just simply commanding. Now he just signed a major company deal, and he's working on his first album, so stay tuned. This gentleman Skip Marley is carrying the Marley torch for sure.
On the challenge of being a Marley:
I know but I think they're all accustomed to that. Fortunately though, at least from the outside, you could tell they're going to do their own thing. The influences are there--you can't deny that at all. They're poised. They're simply going to do things their own way, and put their own imprint and signature on it. And it's just going to be great.
How does Omari Banks, song of the singer Bannkie Banx, live up to his dad's legacy?
He's doing very well, actually. I would even say he's kicked it up a couple notches. Now his dad was very popular during the 1970s, and '80s, not just in Anguilla but also in the reggae world. Now this young man, he's only 33 years old. He's also an accomplished cricket player. He's represented his country in what would be the equivalent of the world cup. However, he's put that to bed, and he's concentrating primarily on music. The album has 13 original tracks. Nine of them are written by him. But the title track exemplifies what the album is all about. Don't look back on what you've done, just move on. It's a positive way of saying, look, just keep forging ahead and you're going to get to where you want to go. And this is just beautifully done. This guy's got star power. he's going to be here for a while.
Music From The Segment
Skip Marley, "Life"
Omari Banks, "Move On"
Guest
Howard "Flagga" Duperly, host of the Reggae Ride on WDNA public radio in Miami. The station tweets @WDNARadio.
This segment aired on June 22, 2016.