'Brexit' Aftershocks Rattle Markets Around The World
05:56
Play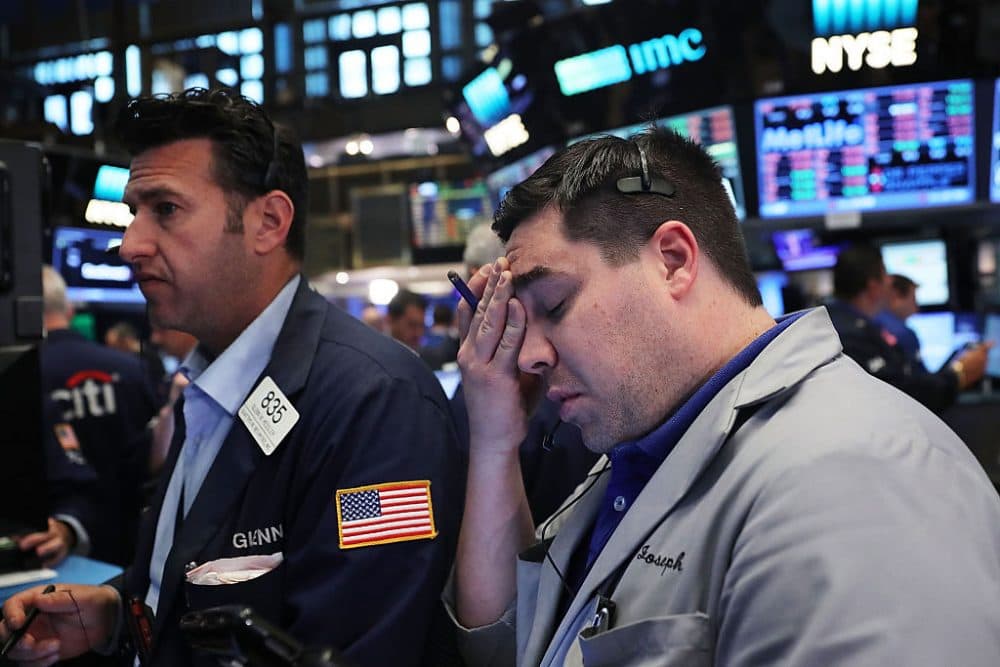 This article is more than 4 years old.
The United Kingdom's Thursday vote to leave the European Union briefly sent the British pound plummeting to a 31-year low, but the economic impacts of "Brexit" rippled far beyond Great Britain.
As the U.K. and E.U. begin to negotiate the terms of their divorce, international financial markets are also trying to make sense of the unprecedented move. For a look at the economic fallout of "Brexit," Here & Now's Jeremy Hobson talks with CBS News' Jill Schlesinger.
Read Jill Schlesinger's blog post, "What Does Brexit Mean For MY Money?"
Guest
Jill Schlesinger, business analyst with CBS News and host of Jill on Money. She tweets @JillOnMoney.
This segment aired on June 27, 2016.