'Outrageous' San Francisco Bicyclist Deaths Spur Bike Safety Debate
Play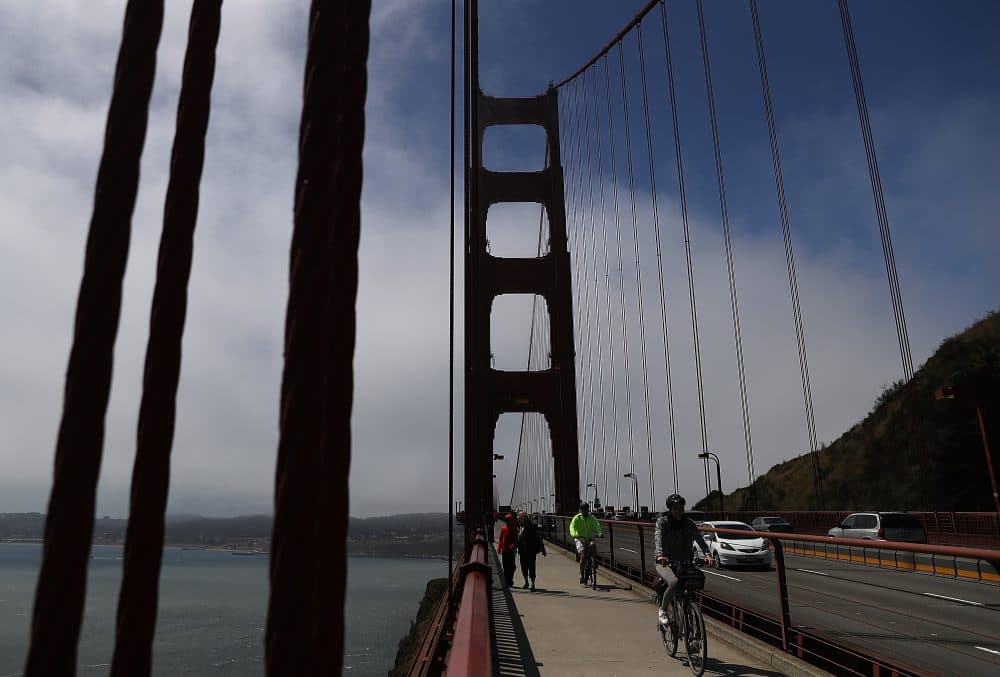 This article is more than 6 years old.
Last Wednesday in San Francisco, two bicyclists died in separate hit-and-run collisions. Police said a man driving a stolen Honda through Golden Gate Park crossed over into the wrong lane to pass slower cars and hit 41-year-old Heather Miller.
Just two hours later Kate Slattery, 26, was struck by a motorist who ran a red light in the South of Market district. Both women were killed. The incidents have renewed debate about traffic safety in San Francisco, a growing city with a booming population of cyclists.
Here & Now's Jeremy Hobson speaks with Chris Cassidy, communications director of the San Francisco Bicycle Coalition, about what San Francisco and other cities around the country can do to make streets safer for bicyclists and pedestrians.
Interview Highlights: Chris Cassidy
Is the infrastructure in San Francisco behind the growth in population?
"In addition to population increases, we also know that bicycling, the popularity of it is rising faster than that any other mode of transportation. Last year alone there was a 9 percent increase in the number of bike trips taken in San Francisco. And over the past 10 years we've seen a 184 percent increase in the number of bike trips taken in our city."
"What's clear is that the people of San Francisco are shifting how they get around. They're embracing active transportation. And they're embracing healthier ways of getting around in terms of producing better air quality, but the city of San Francisco isn't doing enough to support them in those decisions."
On what he'd like to see in the future
"People in San Francisco are demanding safer streets. The people are supporting Mayor Ed Lee in delivering safer streets, but we're just not seeing a lot of action from the mayor's office. Frankly it's hurtful and very disappointing."
Guest
Chris Cassidy, communications director for the San Francisco Bicycle Coalition. He tweets @citizencassidy.
This segment aired on June 29, 2016.