Frustration Mounts As U.S. Clunkers Stack Up At Mexican Border
04:37
Play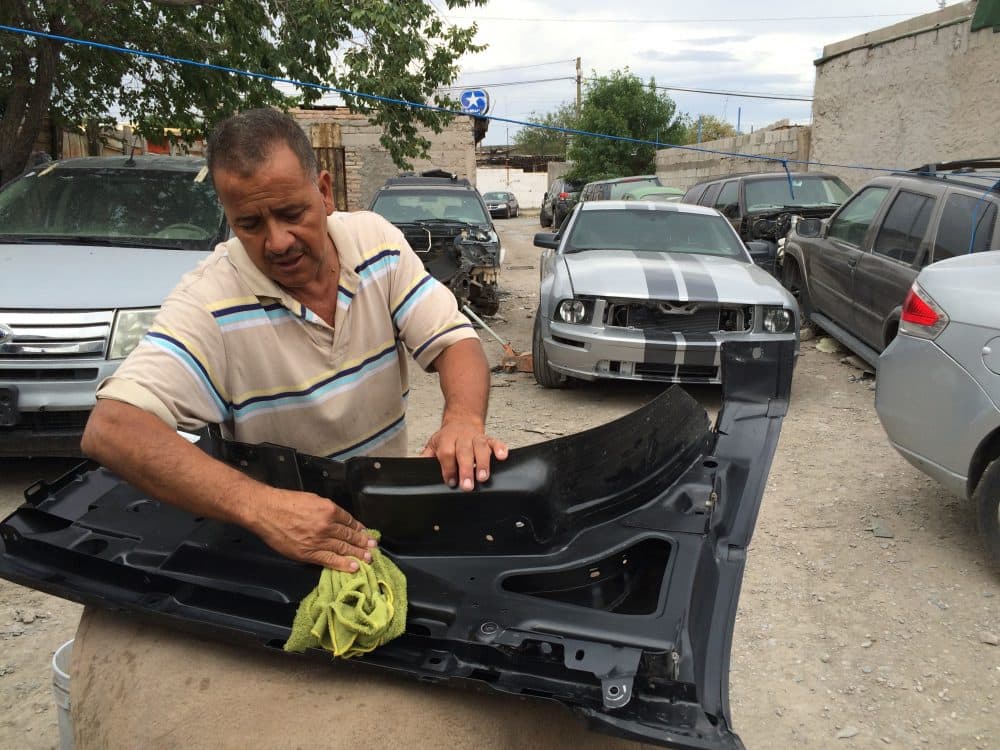 This article is more than 5 years old.
Mexico is making it harder to import used cars from the U.S.
There are hundreds of auto importers along the border whose livelihoods depend on moving America's four-wheeled rejects into Mexico. But Mexican customs agents have abruptly reduced their hours — and the number of cars they let through.
The move, as Mónica Ortiz Uribe from the Fronteras Desk at KJZZ reports, has created a lot of anger across the border.
Read more on this story via the Fronteras Desk.
Reporter
Mónica Ortiz Uribe, senior field correspondent for the Fronteras Desk at KJZZ in Phoenix. She tweets @mortizuribe.
This segment aired on July 14, 2016.