Looking Forward: What's Left At The Republican National Convention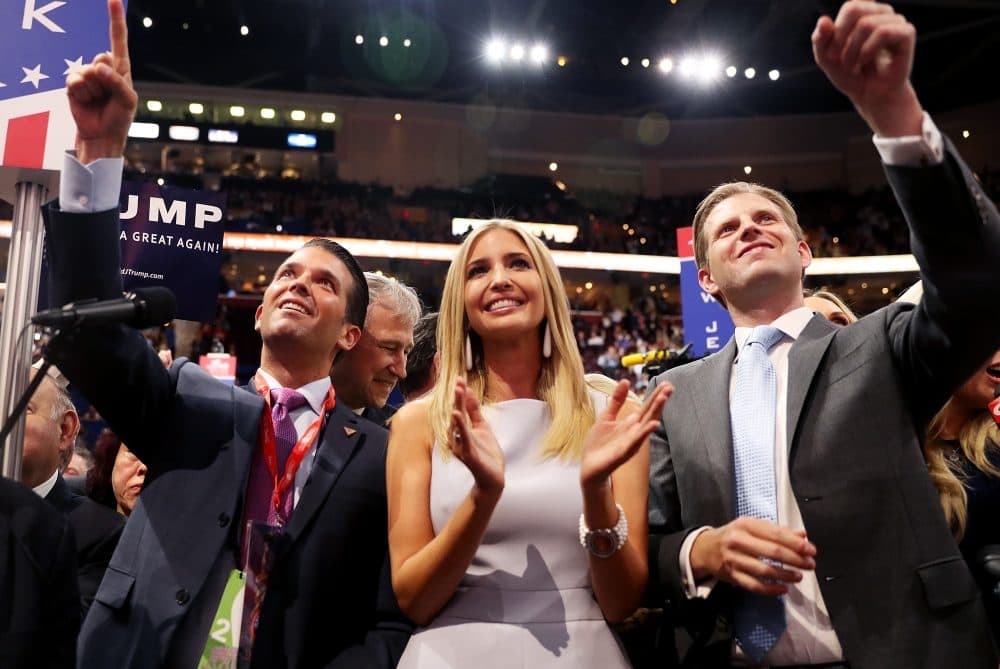 This article is more than 4 years old.
The roll call of the states Tuesday night delivered Donald Trump the Republican presidential nomination. Wednesday brings two conservative stalwarts to the stage — running mate and Indiana Gov. Mike Pence and Trump's most tenacious primary opponent, Texas Sen. Ted Cruz. On Thursday, Ivanka Trump and Donald Trump will speak.
Read on for a rundown of what's to come at the 2016 Republican National Convention.
Listen to all of Here & Now's coverage from Cleveland.
Follow the Here & Now election road trip on Tumblr.
Follow our Here & Now team in Cleveland on Twitter: @hereandnowrobin, @aashlock and @odowdpeter
"Make America First Again" — Wednesday's Speakers
Eric Trump, Donald Trump's son.
Ted Cruz, U.S. senator from Texas, former Republican presidential candidate.
Mike Pence, Indiana governor and Trump's vice presidential running mate.
"Make America One Again" — Thursday's Speakers
Ivanka Trump, Donald Trump's daughter.
Donald Trump, Republican nominee for president.
More information about the Republican National Convention program.
The Associated Press contributed reporting to this article.