Who's Speaking, And When, At The Democratic National Convention This Week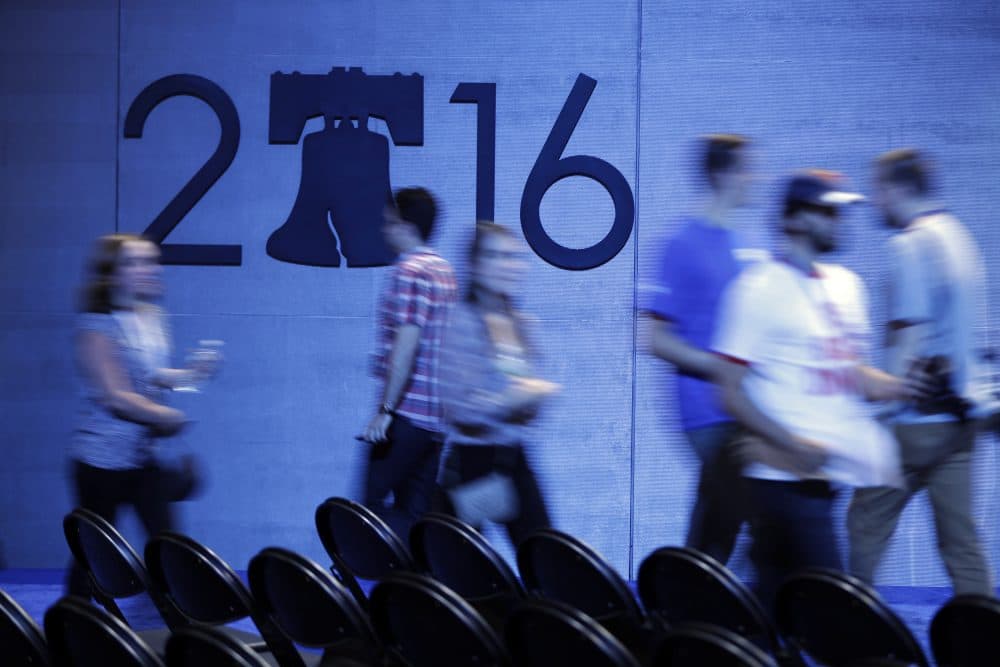 This article is more than 4 years old.
The Democratic National Convention gets underway Monday in Philadelphia.
The city is preparing for much bigger demonstrations than the Republican convention last week in Cleveland, and much higher temperatures.
Here's a day-by-day schedule of who will be speaking in Philadelphia when the convention gavels in.
Astrid Silva, a DREAMer.
Senator Bernie Sanders
First Lady Michelle Obama
Former President Bill Clinton
Vice President Joe Biden
President Barack Obama
Chelsea Clinton
Hillary Clinton
The Associated Press contributed reporting to this article.