In 'Black Lotus,' Author Sil Lai Abrams Explores Search For Racial Identity
Play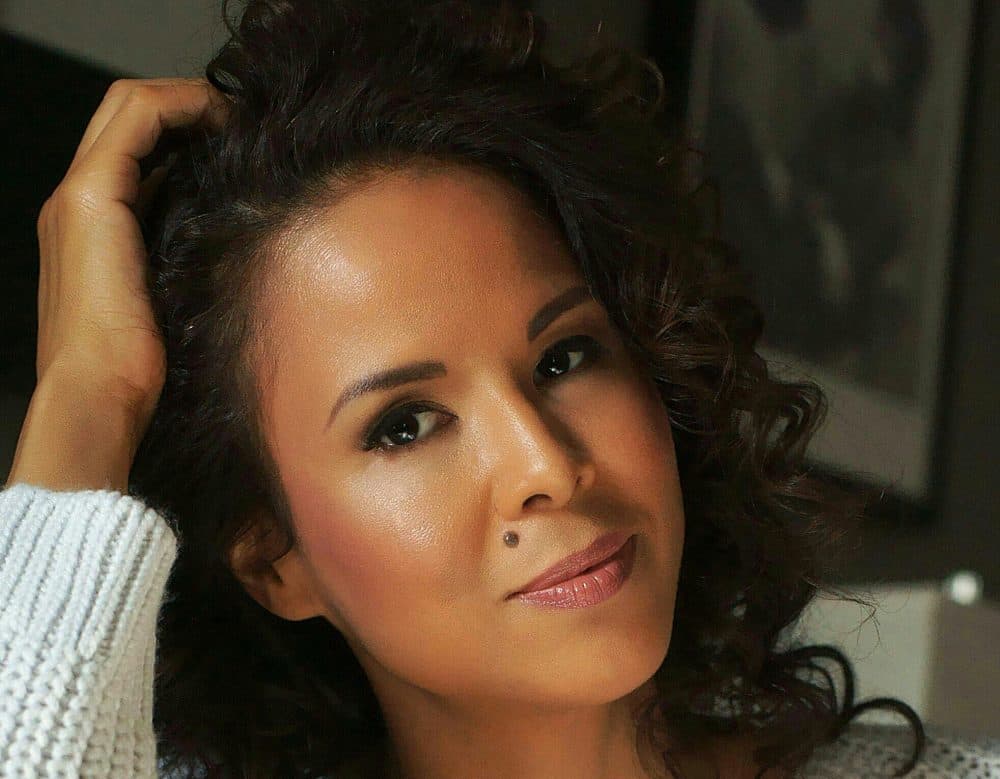 This article is more than 6 years old.
When Sil Lai Abrams was a child, her white father and her Chinese mother explained her dark skin and curly hair were a result of her Hawaiian birthplace. But when she was 14, her father told her that her biological father was a black man.
Abrams struggled for years to figure out just who she was, and tells her story in the new memoir "Black Lotus: A Woman's Search for Racial Identity." Abrams joins Here & Now's Eric Westervelt to talk about the book.
Book Excerpt: 'Black Lotus'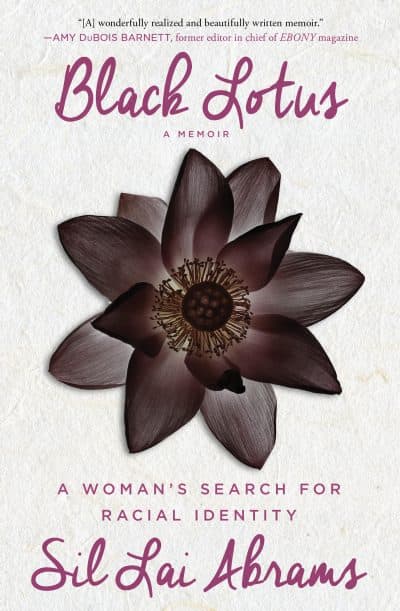 By Sil Lai Abrams
As their relationship continued to progress, we began to spend more and more time around her family.
She and her nine siblings shared a close bond that contrasted greatly with Dad's family, who could barely stand to be around each other on holidays. The Delano clan was the epitome of what one would expect of a slightly conservative, middle-class White Anglo-Saxon Protestant family in Southern California. They were polite, but I couldn't help but feel as though they didn't really want us around. There was a wariness in their behavior that I didn't understand, a distance that I was unaccustomed to in Dad's fellow Baha'is, who embraced us with open arms.
Dad didn't fit in with Julie's family, but admittedly he didn't quite fit in with anyone, which seemed to amuse him in some sort of perverse way. I watched as her sisters and their husbands recoiled from his coarse speech and off-color jokes. "Stuck up" is what he called them.
The Delanos liked to socialize and regularly held barbecues at different family members' homes. It was at one of these gatherings that it finally clicked in my head that something was seriously off between me and the family I was getting ready to inherit. I was just a few months shy of my eighth birthday. And like other children, I was beginning to understand that I had an identity outside of "Sil Lai, the individual." That I was part of a larger collective, which in this case looked nothing like me.
On that breezy, hot California day, I observed my soon-to-be cousins, aunts, and uncles mingling with my family, and noticed the uniformity of their skin color. For the first time in my life, I was able to actually admit to myself that I looked very different from both my new family and the one of my origin. As my eyes scanned the pool area, I saw nothing but the whiteness of everyone in attendance except for me. That, combined with their dismissive attitude toward me, led me to conclude something that was inconceivable before: that their distance was because of the color of my skin. It was the only obvious difference that made any logical sense. This day was the first time in my life that I felt truly ashamed to be me; to be conscious of the color of my skin and what that color potentially meant.
Excerpted from the book BLACK LOTUS by Sil Lai Abrams. Copyright © 2016 by Sil Lai Abrams. Reprinted with permission of Simon & Schuster.
Guest
Sil Lai Abrams, author of "Black Lotus: A Woman's Search For Racial Identity." She tweets @Sil_Lai.
This segment aired on August 3, 2016.