Clinton: Trump Has No Plan, Only 'Trumpian' Ideas Even GOP Rejects
92:24
Play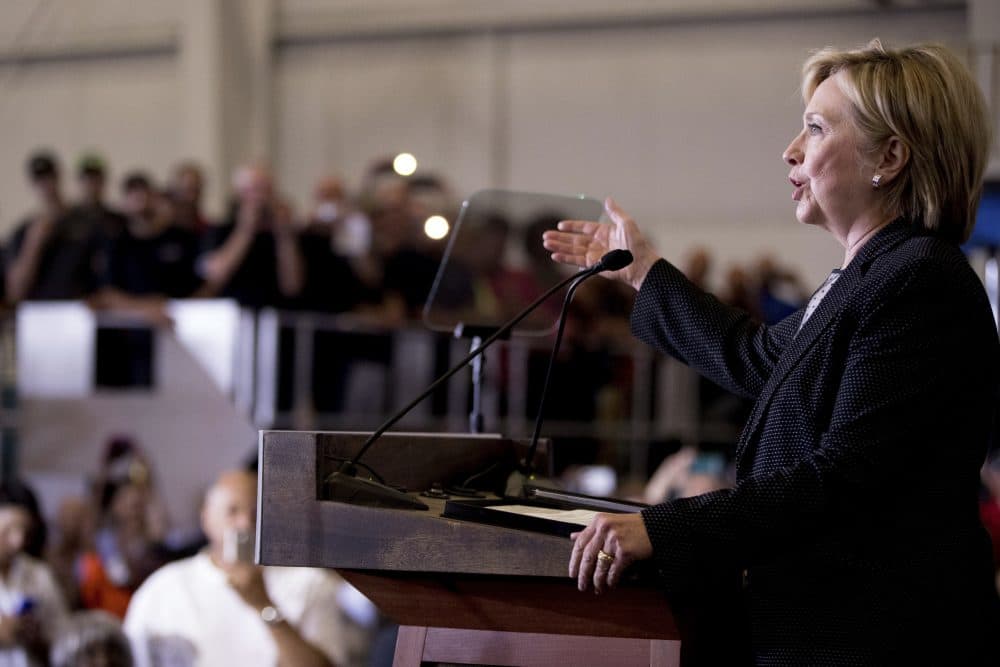 This article is more than 5 years old.
In a speech Thursday outside Detroit, Democratic presidential nominee Hillary Clinton hit Donald Trump for what she's calling a "Trump loophole" in his economic plan.
During a speech in suburban Detroit, Clinton says Trump's plans to cut taxes on certain business income would benefit many of his companies. Clinton said "he'd pay a lower rate than millions of middle-class families." She added that it was hard to know exactly how much Trump would benefit because he has not released his tax returns.
Clinton also stressed her opposition to the Trans-Pacific Partnership trade deal, saying: "I oppose it now, I'll oppose it after the election and I'll oppose it as president."
Guests
Ron Elving, NPR senior Washington editor and correspondent. He tweets @NPRrelving.
Jim Zarroli, NPR business reporter. He tweets @JimZarroli.
Don Gonyea, national political correspondent for NPR. He tweets @DonGonyea.
Jamal Simmons, Here & Now political analyst and a Democratic strategist. He tweets @JamalSimmons.
Doug Holtz-Eakin, economist, president of the American Action Forum, former adviser to Republican Sen. John McCain and former director of the Congressional Budget Office. He tweets @djheakin.
This article was originally published on August 11, 2016.
This segment aired on August 11, 2016.