How 3 U.S. Cities Are Adapting To Climate Change
Play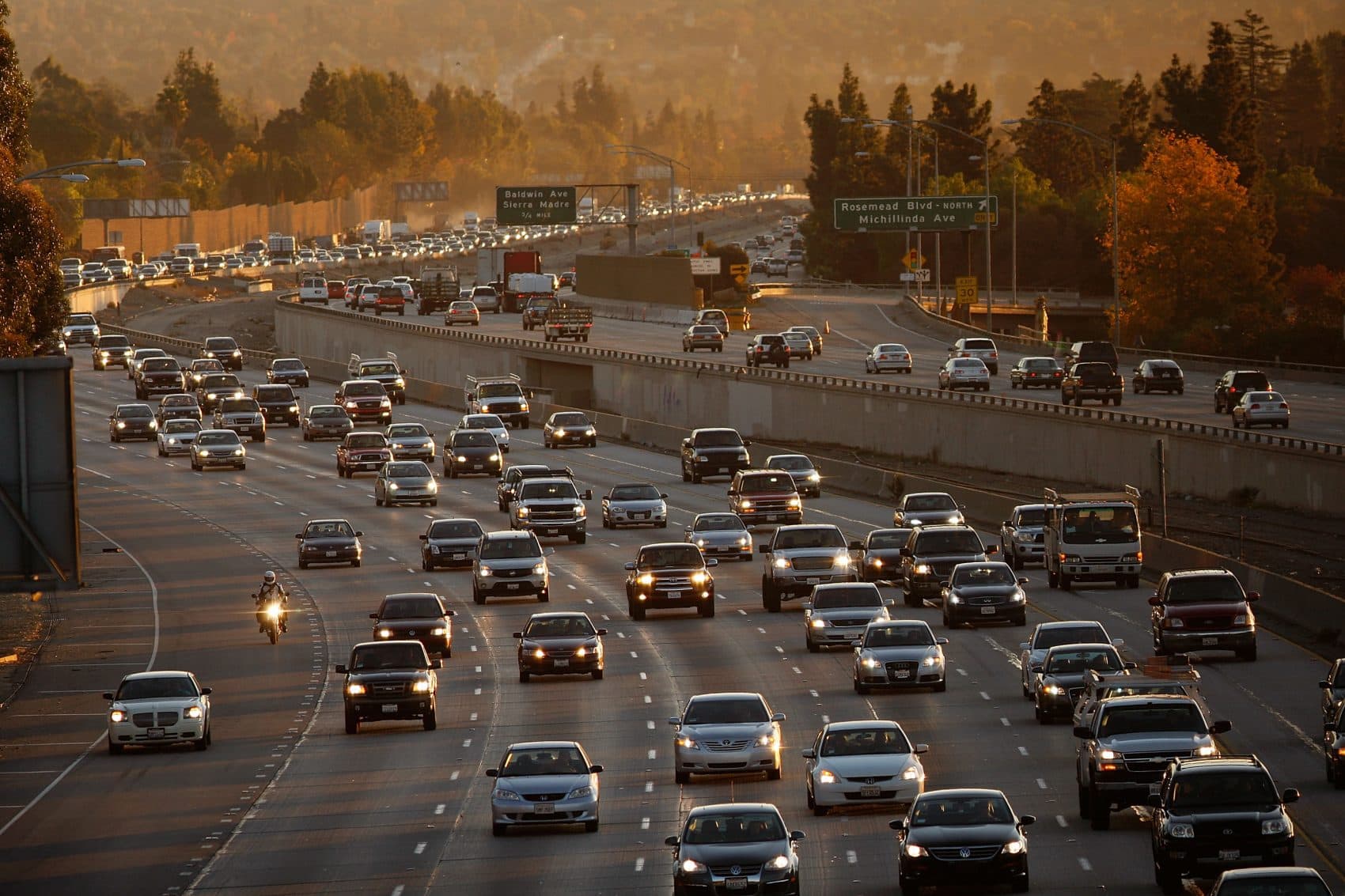 This article is more than 6 years old.
As centers of population, energy use and greenhouse gas emissions, cities have a critical role to play in combating climate change. They're also leading the way in dealing with the effects of climate change that can no longer be avoided.
For the third installment in our series on climate change, Here & Now's Jeremy Hobson looks at three U.S. cities.
In New Orleans, chief resilience officer Jeff Hebert talks about storm preparation after Hurricane Katrina. In Los Angeles, chief sustainability officer Matt Petersen offers a glimpse of how the nation's second largest city is adjusting to prolonged and frequent droughts. And the mayor of Boulder, Colorado, Suzanne Jones, says it's building micro grids to minimize electrical outages during extreme floods.
Interview Highlights: Jeff Hebert, Matt Petersen & Suzanne Jones
On the cities' biggest threats
Jeff Hebert, New Orleans: "What we're most worried about is really a combination of a couple of things. One is storm surge. So what happens in a hurricane or tropical storm, a wall of water coming into the city. We've built largest storm surge barrier in the country — one of the largest in the world — that we built after Katrina. It's gigantic, [and] we call it the 'Great Wall of New Orleans.' And that protects us, and has protected us thus far. ...
"Inside the city, the rain that you've seen across the country ... and outside of the New Orleans in other parts of Louisiana, ensuring that we can continue to manage that storm water is really important for us. So a combination of the two. We've invested a great deal but now we're moving into more green infrastructure because we've decided we just can't build enough pipes to pipe our way out of what we're seeing as these projections.
"So investment in green infrastructure — water gardens, large scale parks and open spaces that can retain water and become sponges for water — that's the direction we're going in in New Orleans because the hard infrastructure is just not gonna do it to meet the demands that we're gonna have over the next 50 years."
Matt Petersen, Los Angeles: "For Los Angles, our biggest concerns when it comes to climate change and the impacts are related to increased extreme heat for a longer period of time, drought. And, of course, related to both of those we have concerns around fires, and then, of course, after forest fires and fires in the mountains surrounding the basin, we have flooding and mud slides. So they're all connected in one way or another."
On why these threats are of national importance
Jeff Hebert: "As we've seen all over the country and particularly on the eastern seaboard and the gulf coast, this isn't something that just affects New Orleans. In this country, it affects New Orleans, Miami, north of New York, Boston. This isn't just a New Orleans issue; this is a very large percentage of the population of the United States."
On plans to meet the challenges
Matt Petersen: "Number one, we need to continue to stay focused on mitigation and reduction of greenhouse gas emissions. ... That's why the mayor and the city of LA have set a target of 80 percent reductions by 2050 of our 1990 baseline year, and we've already reduced them by 20 percent. In terms of adapting to the reality of the climate change, we've asked people to conserve water in Los Angels by 20 percent by 2017. We're already at that level and we need to keep it there and we've done it by getting people to take out their ornamental front lawns, meaning that the only person that ever walked across that lawns is the person that mows it or takes care of your yard. Then you should replace it with a drought-tolerant, California-friendly landscape. So we're beginning to see that change ...
"Long term, we need to build supply here. We need to clean up our San Fernando Valley. ... We need to do things like taking sewage water and doing advanced treatment and recycling it and then capture the rain water when we do get it. So we'll get about about the same level of precipitation the modelling shows, but we're not gonna have snow pack ... be our long-term storage of water. That means that we're gonna have more rain water going through our storm water system. ... We send so much water out to the ocean when we have a storm event, and we've set up this great conveyance infrastructure that moves water really quickly through the city of LA so it doesn't flood, including along the LA river. We need to tap into it, divert that water to be cleaned up, stored."
Suzanne Jones, Boulder, Colorado: "Some of the stuff is basic emergency preparedness. We have 15 creeks that run through our town, including Boulder Creek, which runs down the spine. And so we have built green ways, which also serve us as flood control devices along most of them, and the [creeks] that we did [build on] perform very well in the flood and the ones that didn't — water went all over the place and caused a lot of damage. ... But, we almost lost our use of our water treatment plan, and that made us feel like we need to figure out how to have emergency electricity back-up for our critical infrastructure.
"We are doing two things. One is we're also trying to mitigate the impacts of climate change by reducing our emissions. On the adaptation side, we just announced a project at the Clinton Global Initiative in order to establish microgrids at five critical facilities around Boulder, such as our wildfire evacuation center. And that not only means those buildings are more sustainable on the day-to-day, but also means that after grid goes down that those places will have electricity and be able to supply basic needs for people in our community."
Guests
Jeff Hebert, deputy mayor and chief resilience officer for the city of New Orleans.
Matt Petersen, chief sustainability officer for the City of Los Angeles. He tweets @mattspete.
Suzanne Jones, mayor of Boulder, Colorado.
This segment aired on September 21, 2016.