Iraqi Special Forces Join Mosul Offensive Against ISIS
09:35
Play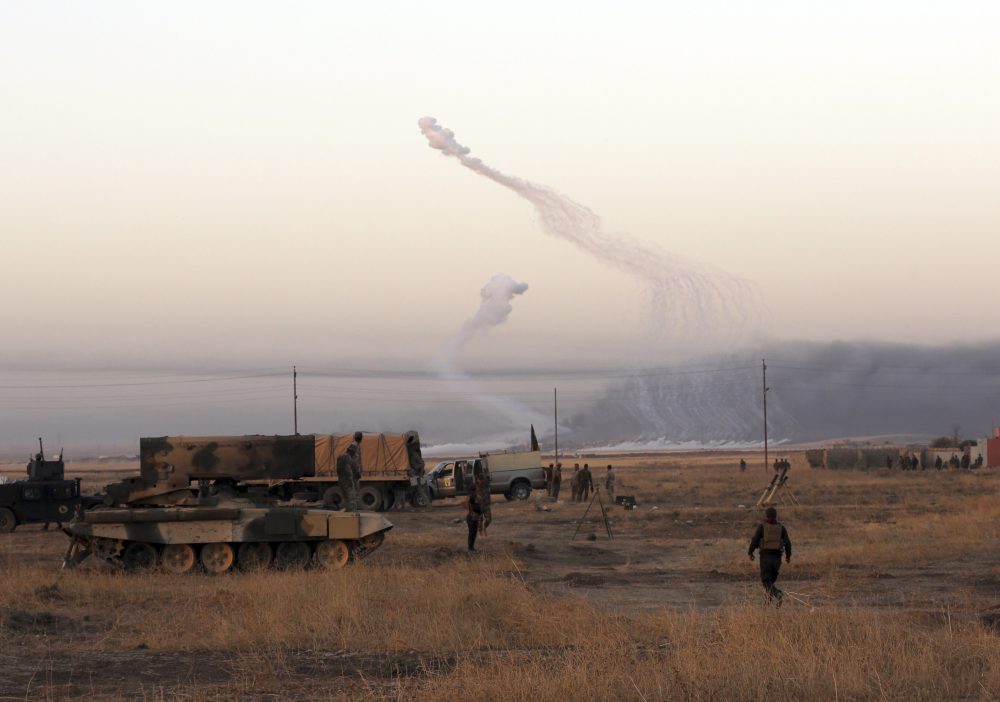 This article is more than 3 years old.
Today marks the fourth day of the offensive to re-take Mosul from ISIS.
Iraqi special forces are now involved in the fight. The addition of the elite troops, also known as counterterrorism forces, marked a significant intensification of the fight for Iraq's second-largest city. As they advanced, attack helicopters fired on the militants and heavy gunfire echoed across the plains.
The U.S.-led coalition is supporting the offensive with airstrikes, and American special forces are with the Iraqi special forces and the Kurds as advisers.
Here & Now's Robin Young speaks with CBS News foreign correspondent Holly Williams, who has been near the front lines.
With reporting from The Associated Press.
Guest
Holly Williams, CBS News foreign correspondent. She tweets @hollymawilliams.
This segment aired on October 20, 2016.