At A National Cemetery, Resignation About The Election
03:09
Play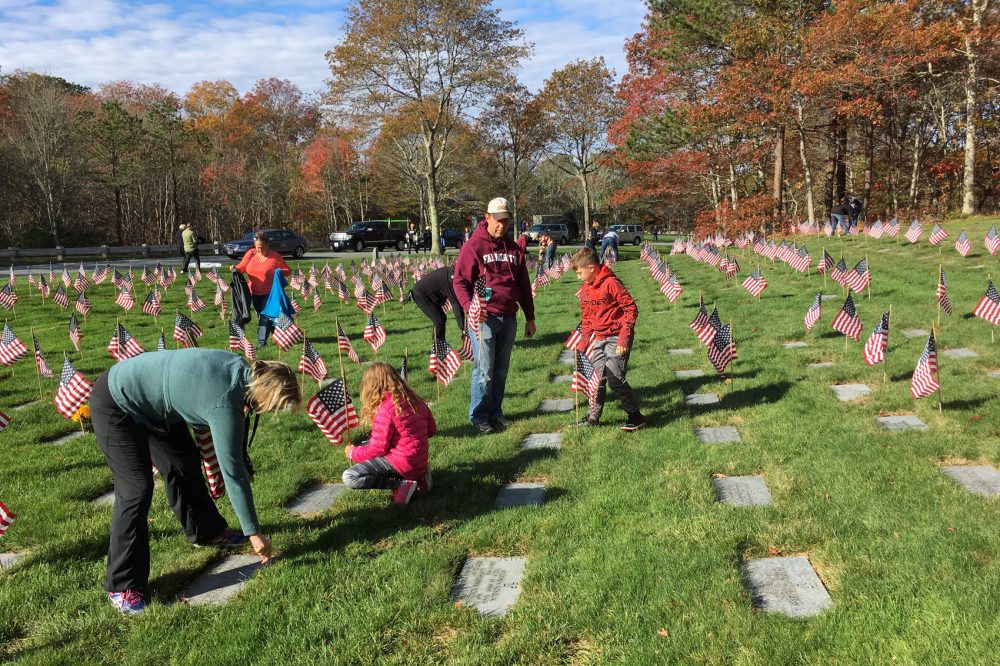 This article is more than 4 years old.
Veterans on their motorcycles were among the hundreds of volunteers who came to the Massachusetts National Cemetery Saturday morning to take part in Operation Flags for Vets.
It took the volunteers only a couple of hours to place American flags on each of the nearly 60,000 graves for Veterans Day.
Operation Flags for Vets was started by Paul Monti. He wanted to honor all the veterans buried at the cemetery, including his son, Army Sgt. Jared Monti, who was killed in Afghanistan in 2006.
"Awesome day, it's awesome seeing these people, the grassroots people, who sit at home in their living room and don't make any noise, and show up to honor the veterans," Monti said. "That's what's awesome."
This year, Operation Flags for Vets fell just before the presidential election.
What follows is not a scientific survey, but it does reflect a mood: people feel bruised by this campaign.
Jim Callan is voting for Donald Trump, but said he understands why others want to keep their choice to themselves.
"It's so controversial," Callan said. "I think everybody is so emotionally charged that they're reticent to talk about them. I think everybody's just tired of it all, the negativity and the lack of civility. It's sad. It really is."
Terry Gratis came to the cemetery to place a flag on her husband's grave. She said she's not yet sure which candidate she'll vote for.
"I'm really undecided," Gratis said. "I've read more things and listen to more things and it's tough. Somebody has to win."
No one I spoke to said they were voting for Hillary Clinton, and some who said they support Trump are doing so with resignation.
"I wish we could have a do over," said Paul Sylvia, a 20-year Navy veteran. "It's just the quality of both candidates. I don't believe in either one of them as strongly as I would some of the older presidents."
Jennifer Harmon was with her two daughters, placing flags on the graves, when I asked her who she's voting for.
She paused for several seconds before she said, "Trump."
"He more closely aligns with the beliefs that I have than [Clinton] does," Harmon said, adding that it took her a long time to make her decision.
"It's been long thought over," she said. "Most of my family is Democratic, and yeah, it was a tough decision."
This segment aired on November 7, 2016.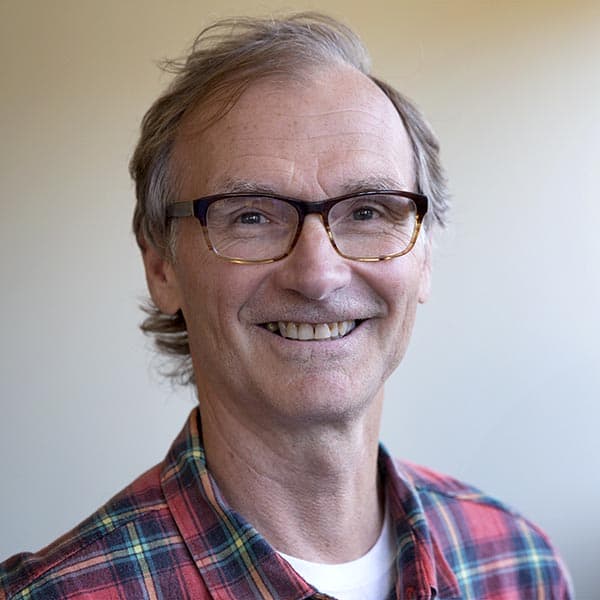 Alex Ashlock Producer, Here & Now
Alex Ashlock has been a producer for Here & Now since 2005. He started his WBUR career as senior producer of Morning Edition in 1998.