Businesses Call On Trump To Uphold Paris Climate Agreement
06:18
Play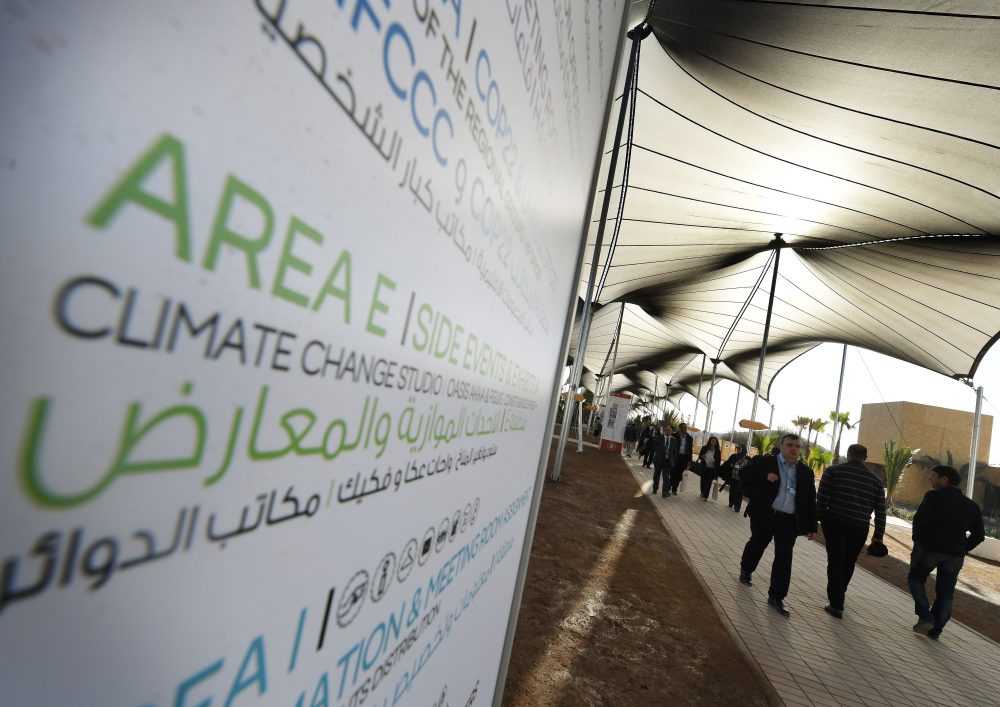 This article is more than 5 years old.
More than 360 businesses and investors have signed a letter to President-elect Donald Trump, President Obama and Congress urging the U.S. to stay with the Paris Climate Agreement.
Trump has pledged to withdraw from the Paris pact, and has appointed climate deniers Myron Ebell and Stephen Bannon to his team.
Barry Parkin, chief sustainability officer of Mars, Incorporated, tells Here & Now's Meghna Chakrabarti what it would mean if the U.S. pulls out of the Paris Agreement, and how businesses are playing an important role in reducing climate emissions.
Interview Highlights
On what Mars has done to combat climate change
"We recognized that climate change was real and urgent back in 2009, when we made our first commitments to reducing our carbon footprint, and we committed to a set of commitments that were in line with the science, so that we did our part to not warm the planet by more than two degrees. And we've progressed down that path, so we committed to a 25 percent reduction in our greenhouse gas full operations by 2015. We hit that, and we're on path to the next milestone of 40 percent reduction by 2020 and then zero carbon by 2040. So we're exactly on the path that we need to be and exactly on the path we committed to. This is just a long-term march towards a low-carbon economy. And we're doing that through efficiency and renewable projects."
On environmental momentum in the business community
"I think the word 'momentum' is a good one. I think there is a significant momentum now, both with countries and corporations. And the reason there's that momentum is that this is now a great business case. We've reached that tipping point where in many places renewable energy is more cost-effective than fossil fuels. So there's just a great business case to be getting on with this, and many companies have now recognized that."
On developing countries and preparing for climate change
"It's going to through a combination of public funding and private funding. And in fact, the private funding will vastly outweigh the public funding. So it's through corporations like Mars and others who are investing in sustainable agriculture all over the world. So it's in our interests that the farmers in India — who are producing rice or any other material — are successful, because that's the one way we guarantee a stable and quality supply of raw materials into our business.
So we are investing; we have been and we will continue to invest heavily in developing agriculture in the developing world. That in fact I think will be the lion's share of investment to solve this. And we have activities all over the world working with smallholder farmers today, and we're going to be investing even more into the future to help them get ready for climate change and to mitigate climate change."
This article was originally published on November 17, 2016.
This segment aired on November 17, 2016.