Las Vegas Casinos Take A Gamble And Charge For Parking
05:35
Play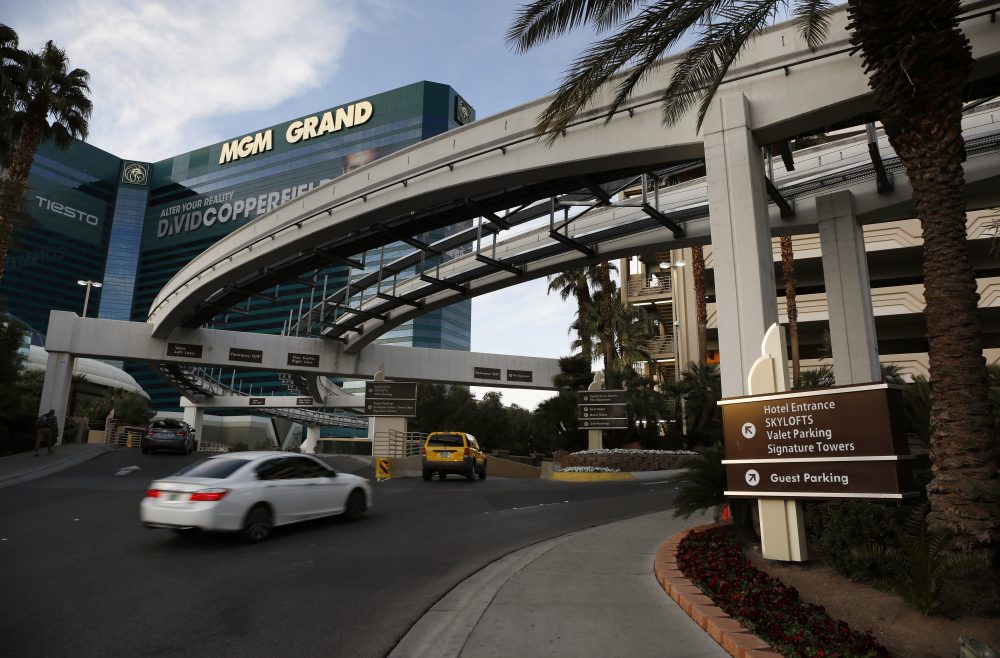 This article is more than 4 years old.
Change is afoot in Las Vegas.
A new casino resort opened this month and it's catering primarily to Asian tourists. Its signs are in Chinese and English, and the hotel features authentic Chinese food. Two major hotel corporations are now charging for parking at their resorts.
Robert Rippee (@rippee_robert), director of the Hospitality Lab at the International Gaming Institute at the University of Nevada, Las Vegas, tells Here & Now's Jeremy Hobson about how the city continues to grow and respond to changing demographics.
Interview Highlights
On why some casinos are charging for parking
"A couple of reasons. A, the hospitality industry in general, and the integrated casino resorts here in Las Vegas, by and large are hotel strategies are driven by revenue managers, just like airlines are. So they look for opportunities to increase revenues, and I think in their case, they're looking at an asset — these very, very large parking garages that are expensive to maintain and require staff — and that maybe there's a way to capitalize on some of that and generate some incremental revenue by charging for something that was free before."
On whether the new charges will have an impact on those casinos' businesses
"I certainly think that is one of the questions. They are hoping the answer returns in their favor. But it is a risk. You look at the entire market of the strip — and I heard from a friend of mine who said he went to Aria over the weekend with his wife, they were going to go to the buffet. And Aria is a MGM product which charges. So instead of parking there, they parked next door at the Cosmopolitan, which is free. So I think there's that kind of short-term effect that's going to happen. In the long term, will it have a big impact on demand? I don't know. I suspect, maybe, in the more budge-priced properties, where a $15-a-night parking charge could be pretty significant as a percentage of your total nightly spend, compared to more higher-end property, where it's far less and it's more a affluent customer anyway."
On what casinos are doing to attract millennial customers
"It does appeal to millennials. You look at the casinos here on the strip in Las Vegas as a great example. They're constantly evolving, they're trying new things, they're looking at their models and saying, 'We've got a younger customer today. The millennial is a growing part of our customer base. How do we change to better serve or better attract them and create experiences that are more attractive and more relevant to them? If we stick with the same model that was invented 50 years ago of a giant casino floor with a big chandelier and slot machines and table games, it's not gonna work. The millennials don't play.' That probably has something to do with it. It's innovation, it's thinking differently, it's being not afraid to challenge your own ideas and opinions. But that's my opinion."
This segment aired on December 9, 2016.