Andy Cohen On 'Housewives,' Late-Night Talks And His Disagreement With Gloria Steinem
11:08
Play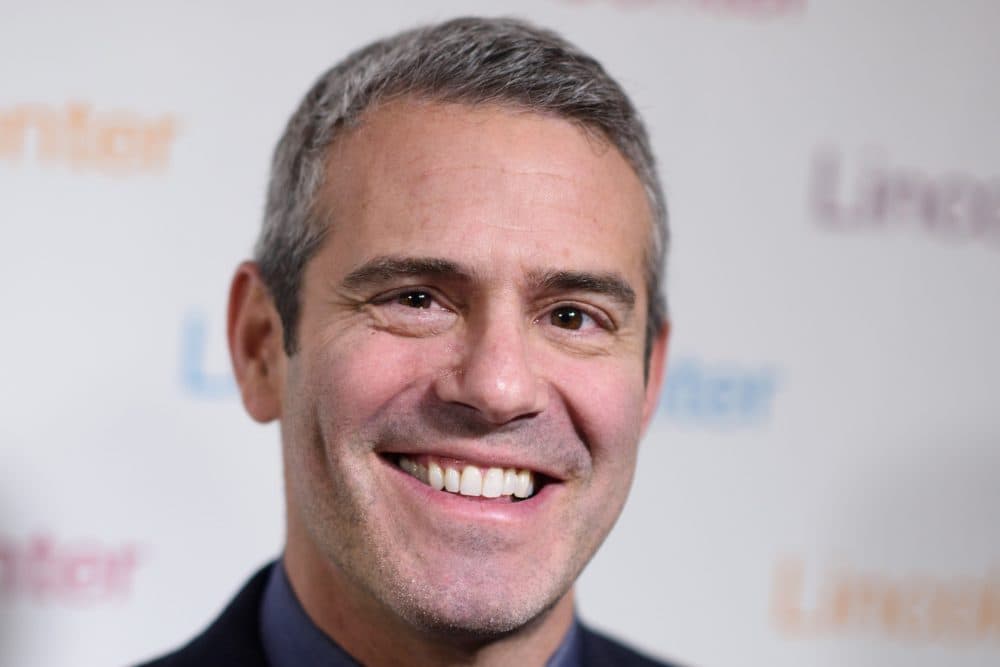 This article is more than 3 years old.
Here & Now's Robin Young sits down for an evening with Andy Cohen (@Andy), the Bravo TV executive behind the "Real Housewives" franchise, host of the late-night show "Watch What Happens Live" and author of the new diary "Superficial. "
Cohen talks about the controversial "Housewives" shows, life as an openly gay best friend of Anderson Cooper and being a chronicler of the social scene of his day.
Interview Highlights
On how he transitioned from CBS News to the "Real Housewives" franchise
"Look where our country is now, I mean it makes perfect sense. [laughs] I always loved news and I always loved entertainment, so I feel like I just kind of married the two because the thing that is great about the 'Real Housewives' is that it's real. We cast highly volatile, emotional, driven people, which is why it's real, but I use a lot of the skills that I learned at CBS News over those 10 years, recognizing great characters."
On how he conceptualizes the "Real Housewives" franchise
"I was asked recently if I thought that the "Housewives" contributed to the discourse in the political arena today, and, I think it's an interesting topic. I think the reason that this show, one of the reasons the show works is it's sociology for me. It's sociology of the nouveau riche and the riche, and it's about human behavior and we love judging other people's human behavior, I think. And I do think that it sometimes is about good versus evil, and hopefully good wins in the end.
"You know, you see me with them, at the end of the season, and those reunion shows are meant to be like the final reckoning, and it is meant to be, you know, 'Will Kelly Dodd take responsibility — honestly — or ownership? Will she take ownership for any of the things that she's said?' Now, if you last saw last week, it looks like she won't. But, you know what, we move the needle next week. I'm not saying that she comes out of it like Mother Teresa, but, I don't know, I think they're not meant to be role models. Some of them are role models, for real, some of them are role models."
"If it was only [humiliation and people putting each other down], and that was the only note, I don't think, 11 years later, we would be talking about this show. I think it would be long gone. I think it's also about friendship, motherhood, being a husband and wife. I think that some of the divorces that have happened on the "Housewives" have happened — they may have stayed in bad marriages forever and not had the strength or knowledge about the situation they were if they weren't on this show looking at themselves and have other people say 'look what you're in' and 'look what you're doing.' And somehow they have the strength to have, 'Wow, I have a voice now, I have a platform,' and they take themselves out of it."
"If it was only [humiliation and people putting each other down], and that was the only note, I don't think, 11 years later, we would be talking about this show."

Andy Cohen, on the 'Real Housewives' franchise
On his book, "Superficial," his busy life in pop culture and his sexuality
"I consider myself lucky. I'm doing my dream job, I'm doing exactly what I always wanted to do."
"This book is inspired by Andy Warhol's diaries. It's a window into pop culture during a certain period of time.
"When I was in the closet for the first two years at [Boston University], I was really scared. I was sure of myself in other ways. I'm the only gay guy on late-night television and I always say that my show is like me. Gay is a part of the show, but it's not the show. Part of what I am is gay, but it's not all I am."
On becoming more introspective as a result of writing his books
"It's interesting. I didn't consider myself a very introspective person, but I think I became one. Through the last book and this book, I kept a diary for three years. I mean, every day wrote in it, and what started to happen is that I started to see what I did last year on that date, or I started to see a pattern of what I was doing, and I just started to think, 'Am I gonna do this forever? Is there something greater for me?' And so I started asking myself those questions, and it was uncomfortable for me. But, they're there, and, I have to say, I became a little existentially exhausted by the end of the book, and by the last entry I realize I am actually kind of emotionally exhausted from reporting on my own life. I said, 'I just have to go live my life now.'"
This article was originally published on January 04, 2017.
This segment aired on January 4, 2017.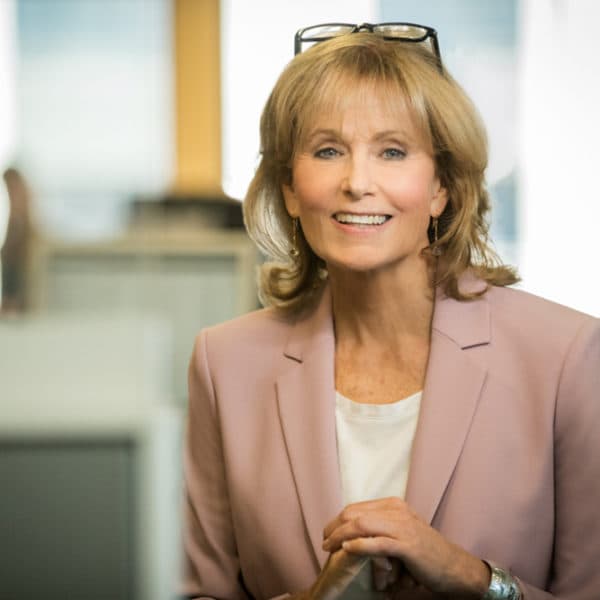 Robin Young Co-Host, Here & Now
Robin Young brings more than 25 years of broadcast experience to her role as host of Here & Now.