Rick Perry Defends Wanting To Lead Department He Once Sought To Abolish
Play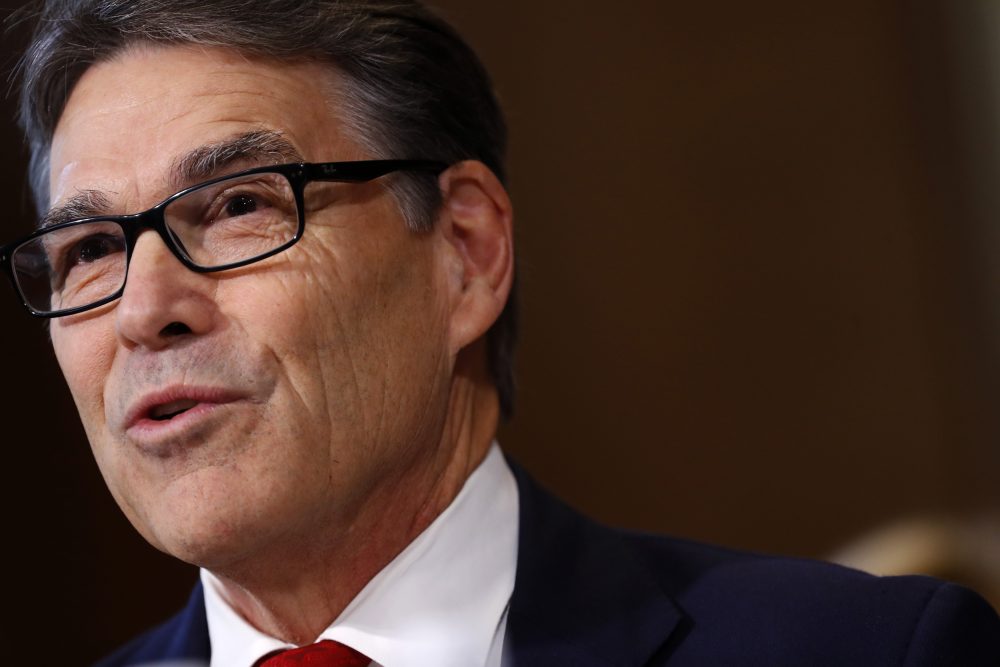 This article is more than 5 years old.
Former Texas Gov. Rick Perry has a confirmation hearing Thursday to become the next secretary of the energy department, which Perry, in a 2012 Republican presidential debate, blanked at remembering was one of the three federal agencies he'd pledged to abolish.
NPR science editor Geoff Brumfiel (@gbrumfiel) joins Here & Now's Robin Young to discuss Perry's hearing.
This segment aired on January 19, 2017.