People Aren't Using Many Of Amazon And Google's Home Voice Apps, Report Says
Play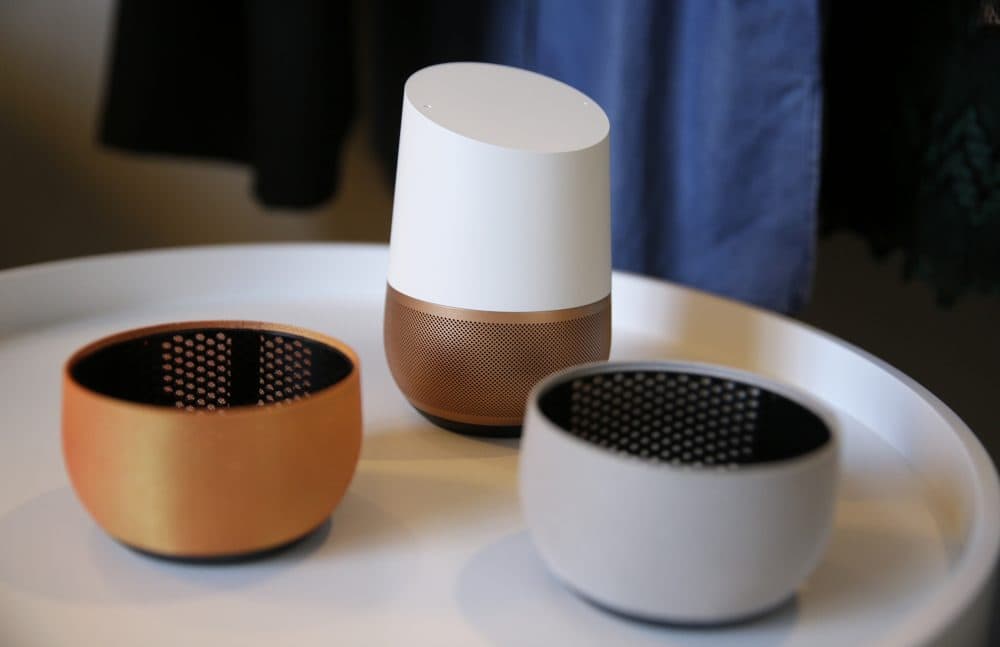 This article is more than 6 years old.
Amazon's Alexa and Google Home are among the most popular gadgets on the market. The tabletop voice assistants are used to answer questions about the weather, order an Uber, turn on the lights and, in the case of Amazon, do about 7,000 other tasks.
But a report from the analytics startup VoiceLabs says users are only sticking with the more basic tasks. Translation: they're not using the complicated voice assistants' full potential.
Jason Del Rey (@DelRey), senior editor at Recode, speaks with Here & Now's Jeremy Hobson about the report's findings.
This segment aired on January 24, 2017.