As Media Scrambles To Cover Trump, Are News Outlets Being Played?
Play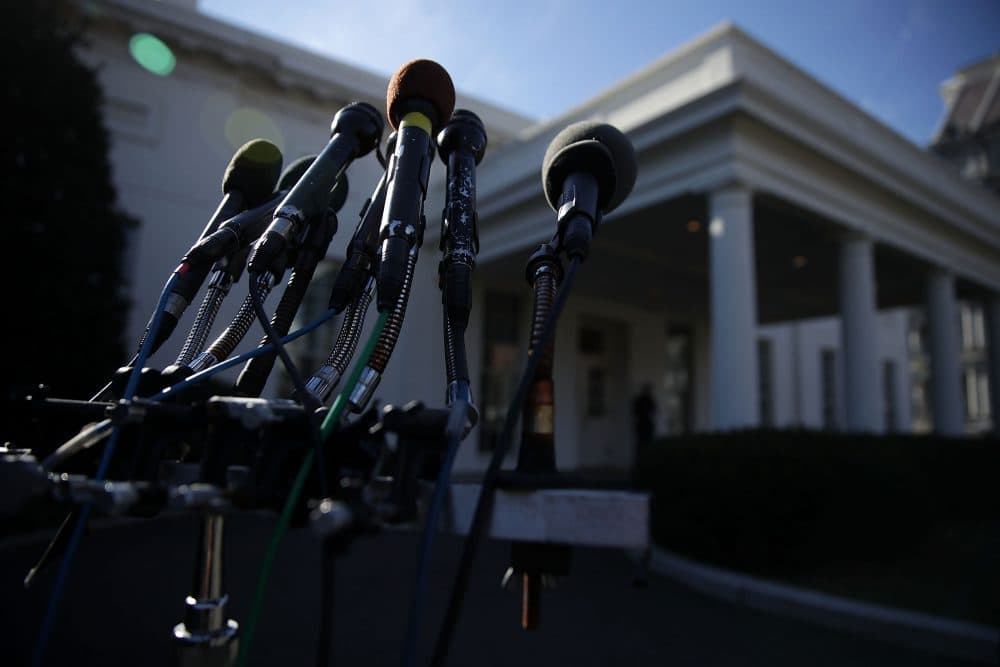 This article is more than 5 years old.
Historian Heather Cox Richardson wrote on Facebook this week about President Trump's immigration ban, saying it was a "shock event" meant to divide the nation and throw society into a sort of chaos. The story dominated the news cycle over the weekend, and took the spotlight off many other pressing issues related to Trump's administration.
NPR's David Folkenflik (@davidfolkenflik) talks with Here & Now's Robin Young about Trump's public image, and how media organizations will have to filter impactful stories from the glut of white noise.
This segment aired on February 1, 2017.