Grass-Roots Organizers Channel Trump Protests Into Progressive Tea Party
05:38
Play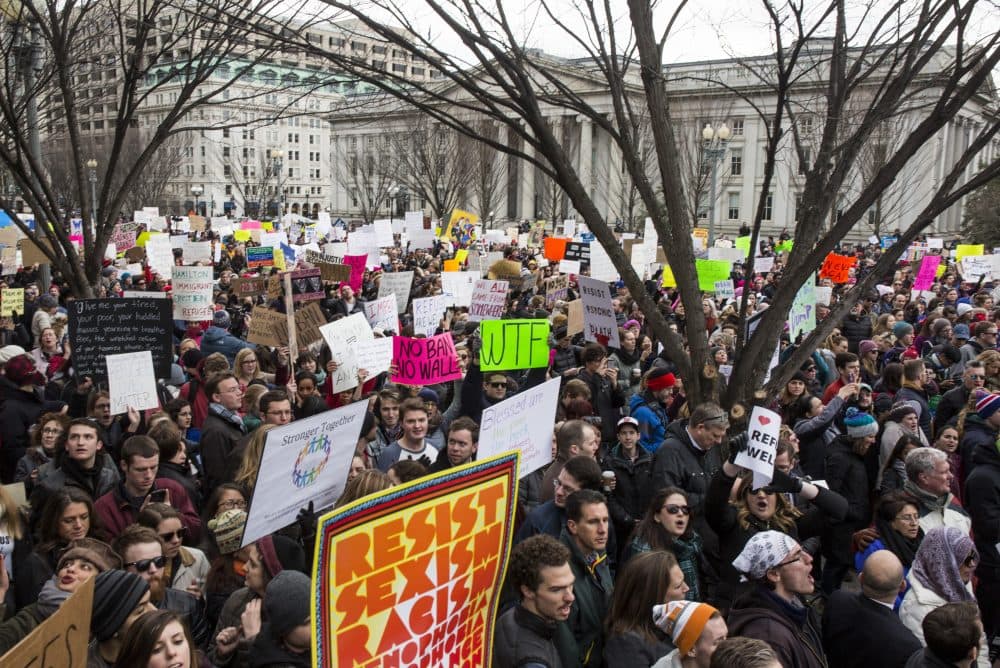 This article is more than 4 years old.
Demonstrations against President Trump's executive order restricting travel to the U.S. from seven predominantly Muslim countries came together in a matter of hours, with no discernible leader or single organizer.
Instead members of a self-professed "resistance" are organizing themselves online. Many of them are using a document that emerged in December called "Indivisible: A Practical Guide for Resisting the Trump Agenda."
That guide has been shared and downloaded more than a million times and is now the basis for a volunteer-led political organization called the Indivisible Project (@IndivisibleTeam). Here & Now's Jeremy Hobson speaks with one of its authors, Ezra Levin (@ezralevin).
This article was originally published on February 07, 2017.
This segment aired on February 7, 2017.