For These Refugees, The Road To College Begins On A Soccer Field
Play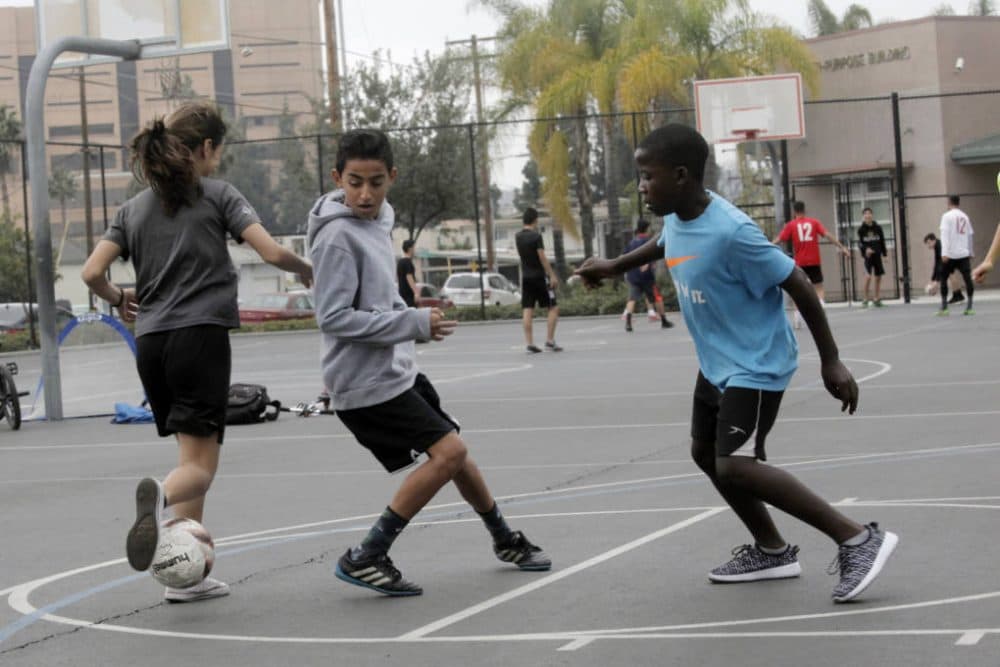 This article is more than 5 years old.
In El Cajon, California, hundreds of young soccer fanatics from around the globe are perfecting the art of the back pass, the header and the scissor kick.
But their training is not a soccer camp for international students. All the children live in the U.S. All of them are refugees. And soccer is a means to an end: academic excellence.
From Here & Now contributor KQED, Erin Siegal McIntyre (@ESMcIntyre) explains.
This article was originally published on February 15, 2017.
This segment aired on February 15, 2017.