Want To Delete Your Social Media Accounts? It Won't Be Easy
04:58
Play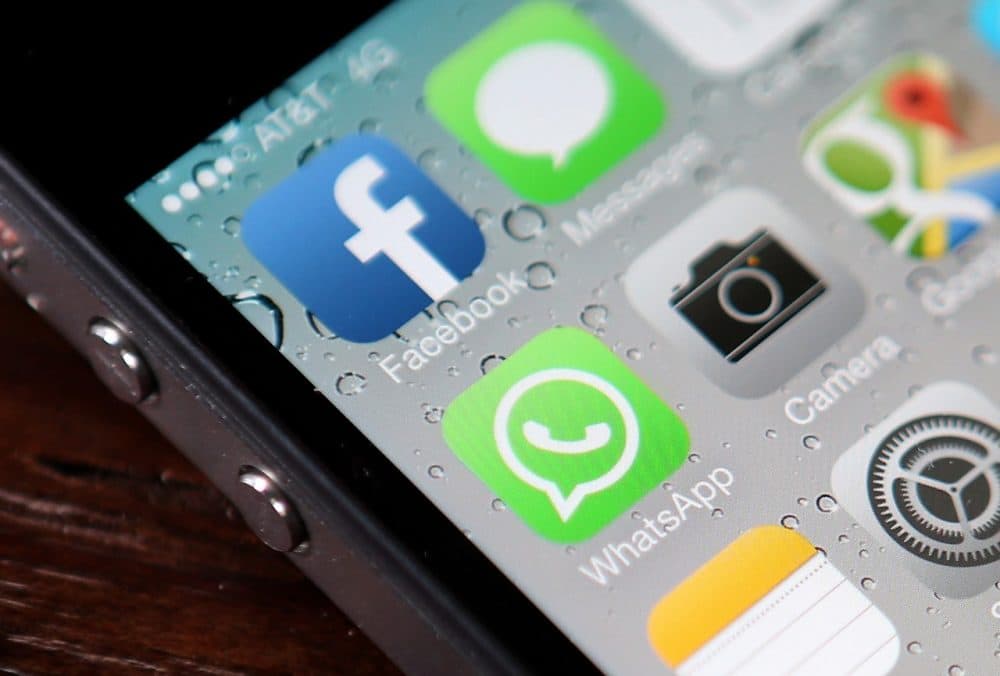 This article is more than 3 years old.
Social media users sometimes complain about the superficiality, the misinformation, the exhausting stream of content and, of course, the privacy concerns of the platforms.
But how easy is it to delete online accounts? Here & Now's Robin Young explores the challenges with Jen Golbeck (@jengolbeck), director of the Social Intelligence Lab at the University of Maryland.
Interview Highlights
On her advice to people who say they are done with social media
"I think it's fine to get out if you want to. But there's a few options. You don't have to do the 'nuclear social media' option, and just get off entirely and never be on there again. There's really a spectrum. You can shift towards being less engaged, you can pull a lot of content off, but you could still kind of have a presence there if you want to. So, there's a lot of ways to start getting out of the obsessive social media life."
On sites that can help users delete a social media account
"Those sites are really helpful in directing you to the right place to start doing the deletion. But it's not always clear what deleting your account means. Does it get rid of all of your posts and all of your photos? Does it just shut it down so people can't see it? There's steps you can take and there's other tools out there. Facebook Timeline Cleaner is one that I use that's an extension for your browser that will actually delete your posts and your comments and your likes. If you really want everything gone, you can use one of those tools, and then something like you suggested that will help you actually delete the account."
"There's really a spectrum. You can shift towards being less engaged, you can pull a lot of content off, but you could still kind of have a presence there if you want to."

Jen Golbeck, on the different ways users can approach rolling back their social media presence
On why some sites make it difficult to delete an account
"Money is always a reason to consider that. Though places like Evernote have free accounts for people, so it's not necessarily the only motivator. It can just be a lot of work on their end to develop the code that's going to delete all of your content that's been there. They may just not want to deal with people leaving and then wanting to come back and wondering where their content is. But it is not a priority. Their business is not on people leaving, and so, how easy they make it really depends on what pressure they've put internally on allowing people to get out."
On choosing which sites to engage with
"You want to think about, where do you want to be, and who you want to connect with online? I have a lot of social media accounts because study this as my job, but I use them all really differently. I have a LinkedIn account that I actually ignore, but it's important professionally to have it. I'm super active on Twitter. Facebook I really use to talk to people that I don't see that often who I have social accounts with. And so if I decide I want to get off, I may not want to disengage from all those platforms. I may decide, 'Well, for work, I really need to have this LinkedIn profile.' Or maybe all I care about is seeing pictures of my nieces and nephews, so I'm going to stay on Facebook, but get off everything else."
On caveats of deleting everything
"If you really, fully disappear from social media and you can't be found online, it looks really suspicious at this point, because we expect people to have some presence. I think that's the kind of consideration to have. If you might have someone come look for you because you're applying for a job, have that kind of professional presence. And LinkedIn is a good place to do that. It's not a very personal information-revealing site. You really can just keep your professional things there without a lot of the privacy risks."
This article was originally published on March 31, 2017.
This segment aired on March 31, 2017.