As Western Power Recedes, The East Rises
11:02
Play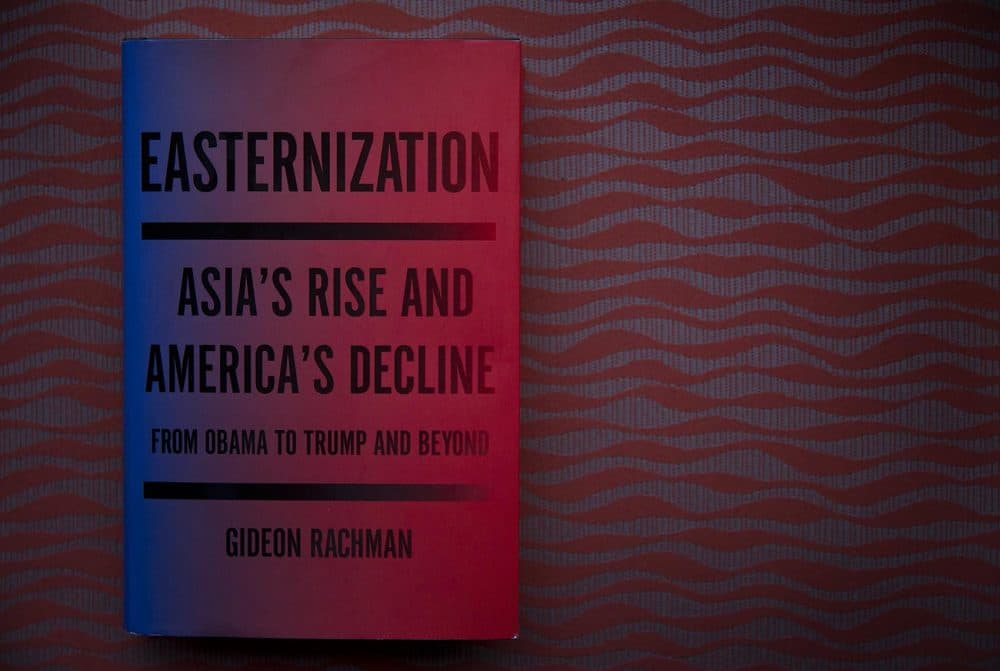 This article is more than 4 years old.
President Trump will meet this week at his Mar-a-Lago resort in Florida with Chinese President Xi Jinping. The meeting between two world powers will be closely watched. But not long ago, China was nowhere near the powerhouse it is today.
According to author Gideon Rachman, Asian nations' growing wealth is a trend that will only continue, challenging the Western power and influence that has dominated globally since the fall of the Berlin Wall in 1989.
Here & Now's Jeremy Hobson talks about the rise of the East and the resultant tensions with Rachman (@gideonrachman), chief foreign affairs commentator for the Financial Times and author of "Easternization: Asia's Rise and America's Decline From Obama to Trump and Beyond."
Book Excerpt: 'Easternization'
By Gideon Rachman
Excerpted from the book EASTERNIZATION by Gideon Rachman. Copyright © 2017 by Gideon Rachman. Reprinted by permission of Other Press.
This article was originally published on April 04, 2017.
This segment aired on April 4, 2017.