DJ Sessions: Dug Up From The '50s, Exotica Continues Today
09:53
Play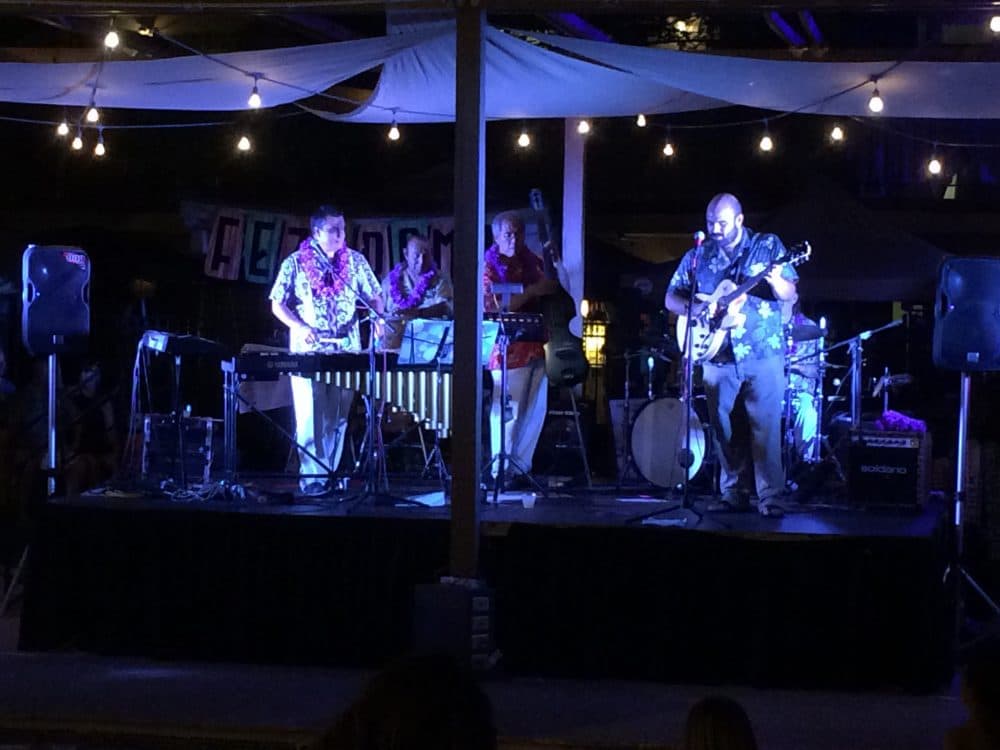 This article is more than 4 years old.
Exotica music is a style of the past — but a handful of artists are keeping the genre alive.
Darrell Brogdon (@kprbrogdon), who hosts the "Retro Cocktail Hour" at Kansas Public Radio, tells Here & Now's Jeremy Hobson that exotica is influenced by Polynesian culture. In the 1950s the music was a "siren song," according to Brogdon, "for a whole generation of people, particularly ex-servicemen, who were stationed in the South Pacific and became introduced to Polynesian culture, and hence the boom in this music in the post-war years."
Note: We have a Spotify playlist and an Apple Music playlist for our weekly DJ Sessions.
Music From The Segment
Alika Lyman Group, "Swingtime in Honolulu"
Ìxtahuele, "Curitiba Train"
Jazztronik, "Adventures in Paradise"
Christopher de Groot, "Holiday Road Carnage"
This segment aired on April 5, 2017.