Pastor Tries To Counter Anti-Immigrant Rhetoric With Welcome Signs
04:45
Play
Angered by the negative statements against immigrants during the presidential campaign, the Rev. Matthew Bucher of Harrisonburg, Virginia, decided to put a welcome sign in front of his church to comfort newcomers to the country.
The sign read, "No matter where you're from, we're glad you're our neighbor."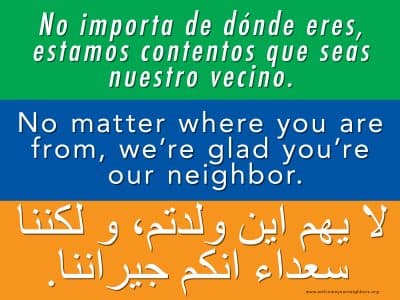 The signs are now being sold across the country, with proceeds going to local organizations. Bucher speaks with Here & Now's Robin Young.
This segment aired on April 12, 2017.