A Tour Through Mexico's Corruption Sites
05:20
Play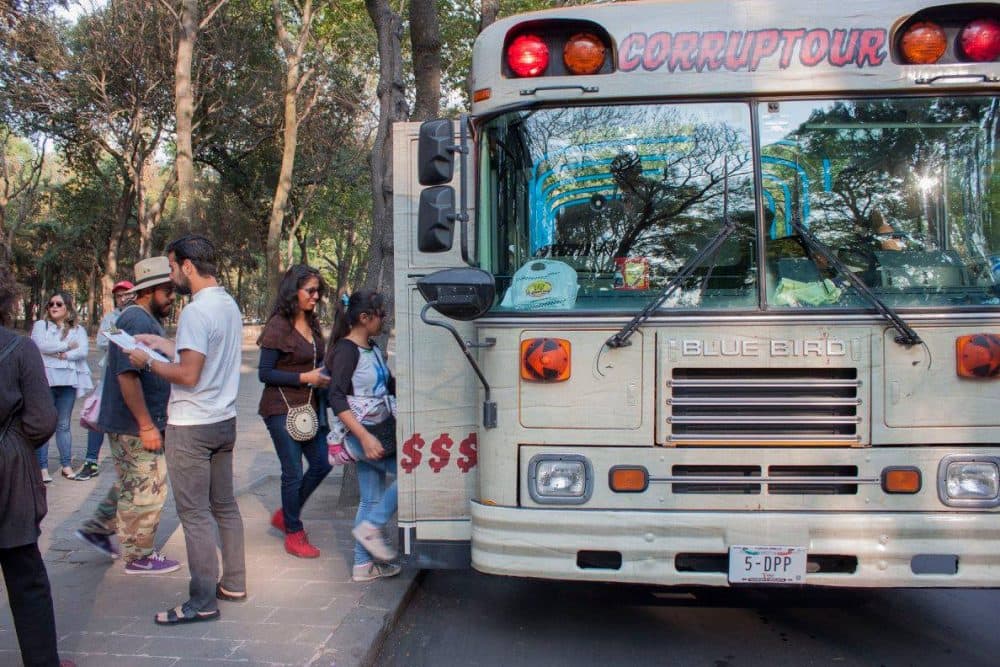 This article is more than 4 years old.
In Mexico, corruption is one of the biggest ailments in government. It's so common that corrupt politicians are punchlines for comedians, and the inspiration behind popular songs.
Now, you can even take a tour of what anti-crime activists call the most infamous examples of corruption in their nation's capital. From Here & Now contributor KJZZ's Mexico City bureau, Jorge Valencia (@jorgeavalencia) reports.
This segment aired on April 26, 2017.