Republican Health Bill Would Leave 23 Million More Uninsured, CBO Report Says
05:32
Play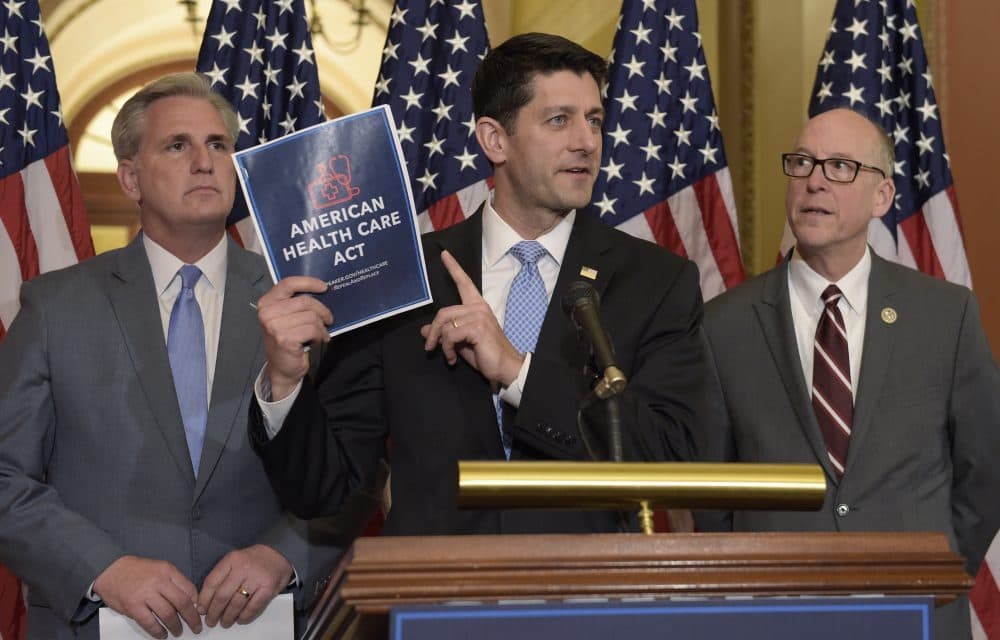 This article is more than 3 years old.
The nonpartisan Congressional Budget Office has released a revised report based on the GOP health care bill. It finds that the new law — which recently passed in the House — will mean 23 million more Americans uninsured by 2026, but could also mean lower premiums overall.
Here & Now's Robin Young discusses the details of the report with NPR health policy correspondent Alison Kodjak (@alikodjakNPR).
This segment aired on May 25, 2017.