Russia's Putin Meets France's Macron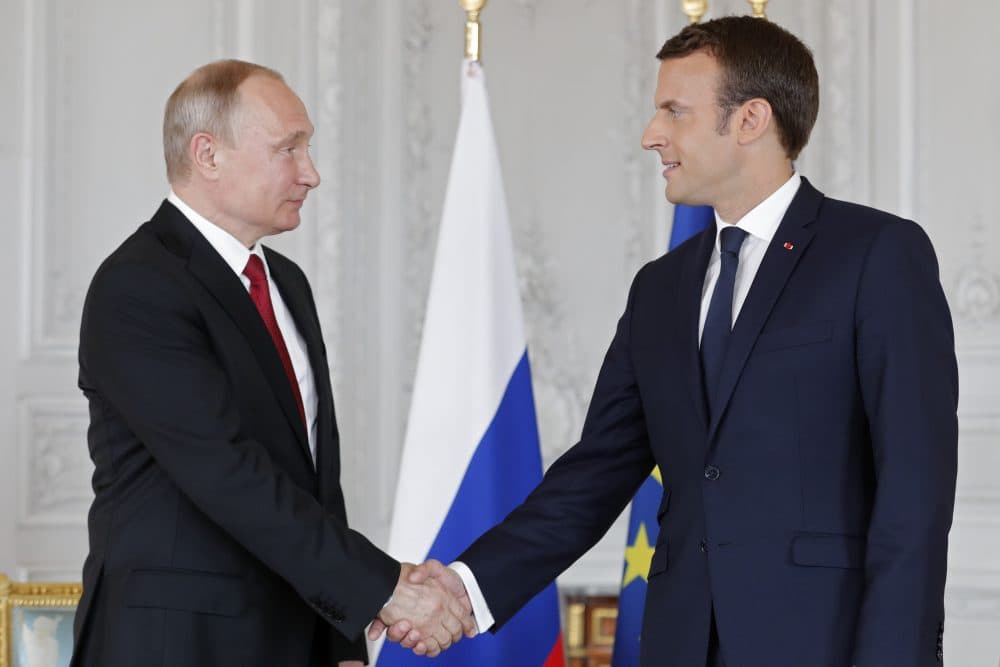 This article is more than 3 years old.
Editor's Note: Due to a scheduling issue, this segment did not end up airing on May 29 as planned.
France's new President Emmanuel Macron welcomed Russian President Vladimir Putin at the Palace of Versailles on Monday. The visit was largely ceremonial, but the countries have real policy differences, including Syria and Ukraine.
Here & Now's Robin Young get the latest from BBC correspondent Hugh Schofield in France.
This BBC interview can be heard in the Here & Now podcast or with the WBUR app.
This article was originally published on May 29, 2017.