What We Don't Know About The Universe
Play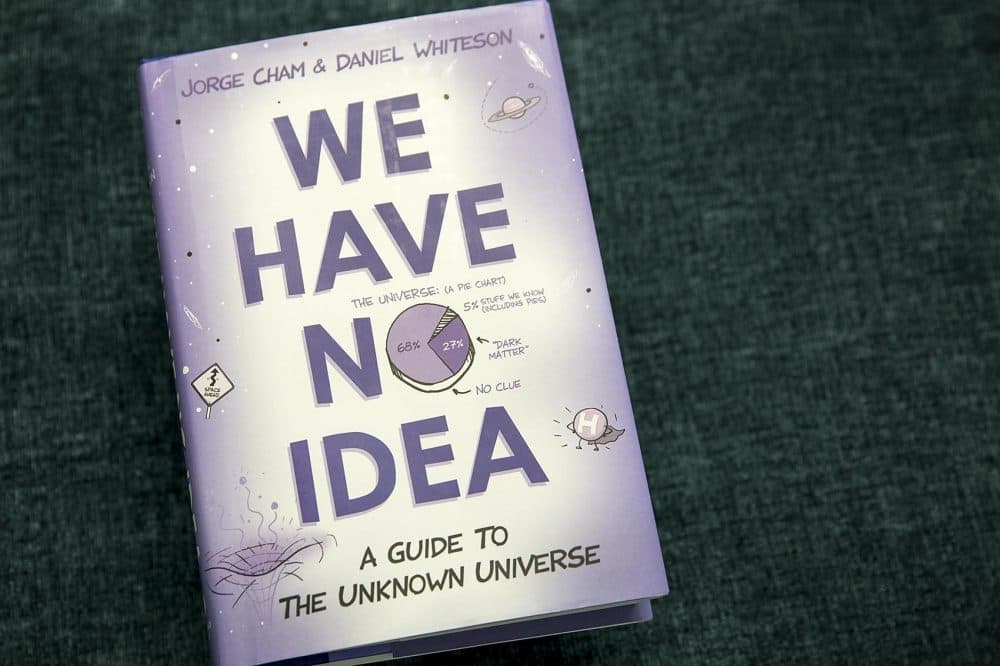 This article is more than 5 years old.
The questions scientists have about the universe far outnumber the answers, and there's a lot we don't know about things like gravity, particle physics and dark matter.
Physicist Daniel Whiteson and cartoonist Jorge Cham explore all that we don't know — and explain why we don't know it — in their new book "We Have No Idea: A Guide to the Unknown Universe."
Whiteson (@DanielWhiteson) joins Here & Now's Jeremy Hobson to talk about the book, which features infographics, cartoons and clear explanations of some very complex ideas.
Book Excerpt: 'We Have No Idea'
By Daniel Whiteson and Jorge Cham
Excerpted from the book WE HAVE NO IDEA by Daniel Whiteson and Jorge Cham. Copyright © 2017 by Jorge Cham and Daniel Whiteson. Republished with permission of Riverhead Books.
This segment aired on May 31, 2017.