Dan Auerbach Taps Nashville On Second Solo Album
09:54
Play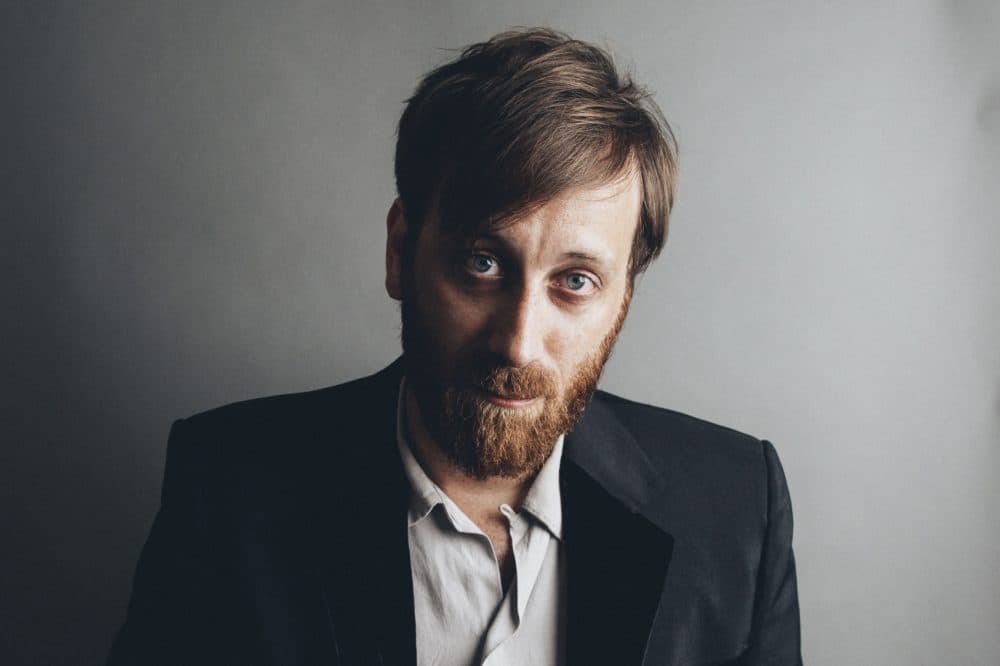 This article is more than 4 years old.
Dan Auerbach made a name for himself as the singer and buzzy blues guitarist fronting The Black Keys. He released eight albums alongside drummer Patrick Carney, earned multiple Grammy awards and played for fans all over the world.
But Auerbach (@danauerbach) took some time off to write his second solo album, "Waiting On A Song," an ode to his adoptive home Nashville. He speaks with Here & Now's Jeremy Hobson about the decision to take a break from touring, and the new album, which comes out Friday.
Interview Highlights
On describing the album as a "love letter to Nashville"
"Well, I mean it was the first time that I'd ever really settled down in Nashville, even though I've lived there eight years. I've been on the road most of the time touring, so it was about last summer I made the decision not to tour. And that was when I really settled down into Nashville, and I started doing some Nashville things that I'd never done before, like the songwriting sessions, with different songwriters in town. It's such a Nashville tradition, but I just, I'd never partook. So this was the first time for me, and I really loved it, and I took to it and I sort of got addicted to it. And from those songwriting sessions came this record."
On what he loved about the songwriting sessions
"I just loved the challenge of it. You know, when it works, what it can bring to the table. Just being able to write with somebody that you get along with. And this record, I got to work with so many people. Every single person who played on the record was their own sort of magician. So I was just kinda lucky to be able to be around that every day."
On creating one album out of hundreds of songs
"I think I coulda made a bunch of different albums from the songs. But there were a couple songs that I really knew I wanted to be on the record. And then from those, I let everything else connect to those. So I think the song that I definitely wanted on there was 'Waiting On A Song,' that song was sort of upbeat. So every song that I picked to go with it kind of matched it, and all of a sudden I had like an upbeat, happy record. I didn't plan to."
On the album's title track
"That was one of the first ones that I wrote with [songwriter John Prine], and it's just three chords. Like a lot of cowboy songs. They call 'em 'cowboy chords.' Because I grew up playing bluegrass music, and the station is in Nashville, and that's one of the reasons I moved to Nashville, is because I love that music. So it's just, something about it felt so natural, and reminded me of being at home but felt like something altogether new. It was just a really good mix of feelings for me."
On his family, and growing up playing bluegrass music
"My mom's family, they all played bluegrass, and she was like the odd duck. She liked classical music. So I mean, I would play guitar — her brothers taught me how to sing and play, and her sister Caroline. So you know, I definitely learned from my mom's side of the family, my love for actually playing music."
"Something about it felt so natural, and reminded me of being at home but felt like something altogether new. It was just a really good mix of feelings for me."

Dan Auerbach, on the album's title track
On how he met his Black Keys bandmate Patrick Carney
"Well we knew each other from the neighborhood. We grew up right around the corner from each other. So I mean we went to the same middle school and high school, we took the bus and everything. So we sort of knew each other before we actually knew each other."
"The first time we got together it was pretty immediate. It just immediately sounded like music. It sounded like something recognizable as maybe a song. So that's sort of why we kept doing it, I think."
On performing in Paris on the night of the 2015 attacks
"It was horrifying. We had the same promoter [as the Eagles of Death Metal]. He'd been at [the Bataclan theater] earlier in the night, and then he came to see us. And it was just... for us, it was surreal. I mean, we played a show, it was the best show of the tour, we got backstage, we were elated, and then all of a sudden we started seeing everyone's face backstage, and they were all frowning and sad. And then we heard the news, and it was just going from this extreme high to this extreme low, and it was scary, too, because we really didn't really know what was happening, but we could hear the police sirens and the helicopters outside. They locked up the building. It was wild."
On whether he ever thinks about an attack happening at another show
"You know, we played two days after the show in Paris. It was our very last show of the whole tour, and we were in Italy, and that was... we definitely thought about it that show, and everyone in the audience was. I mean it was strange. But I haven't really performed too much since then, to be honest."
This article was originally published on June 02, 2017.
This segment aired on June 2, 2017.