With Natural Gas Booming, Race Is On To Export It To The World
Play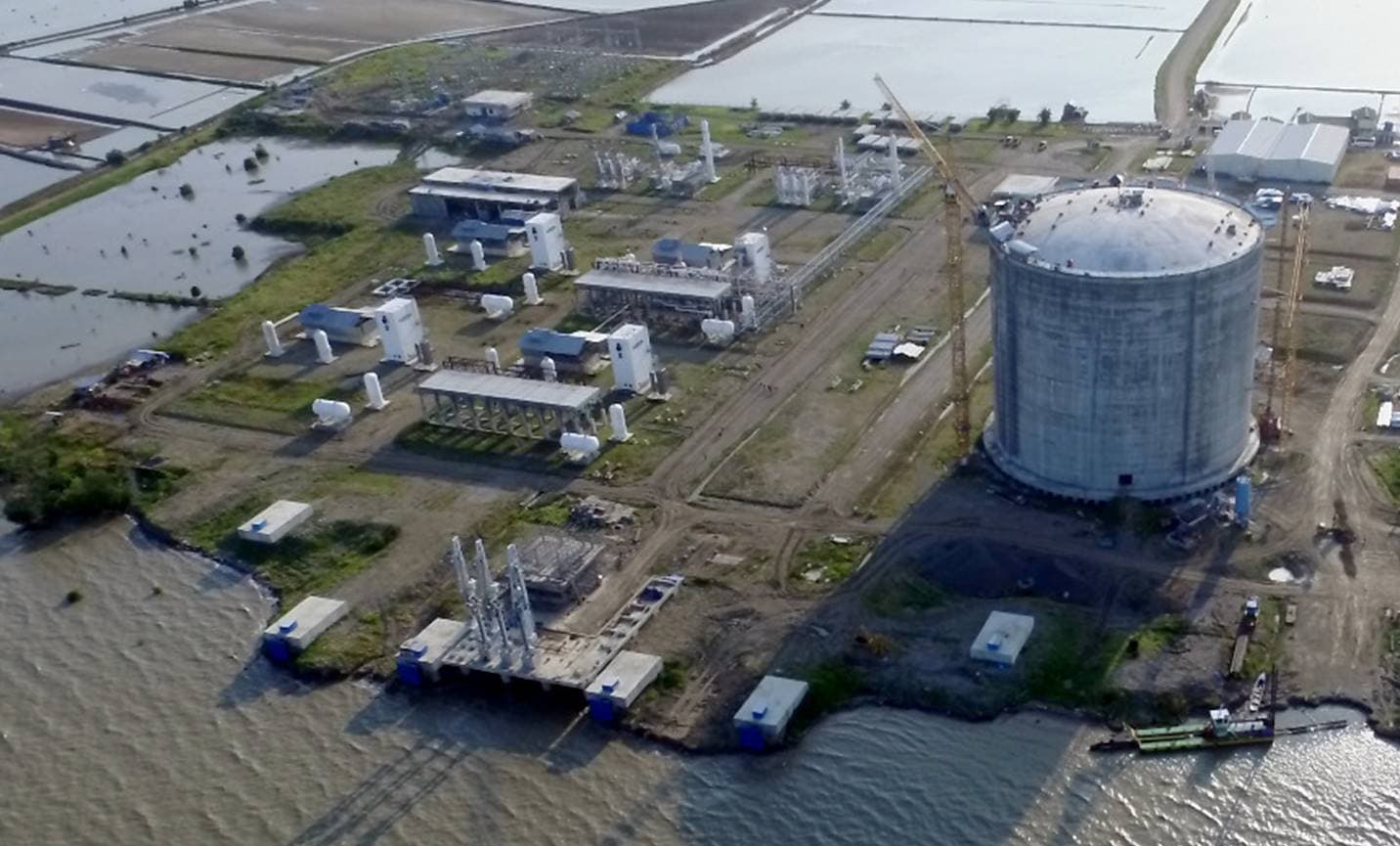 This article is more than 5 years old.
Houston-based Cheniere Energy made its first shipment of natural gas to Eastern Europe last week. Poland bought the gas as part of a strategy to reduce its dependence on Russian energy.
Cheniere is the only company operating an export terminal in the contiguous United States. The Sabine Pass terminal on the border of Texas and Louisiana began operating early last year, and it has shipped liquefied natural gas to 22 different countries.
But Cheniere is about to get a lot more competition.
About half a dozen export terminals — which are big, billion-dollar operations — are under construction now, according to the Federal Energy Regulatory Commission. And many more are before the agency in some form of review.
"We have pretty well saturated the domestic market with natural gas," says Eric Smith, associate director of Tulane University's Energy Institute. "I wouldn't refer to it as a glut, but what I would say is that we needed additional markets."
Smith credits the shale fracking boom for the excess supply.
The proposed export terminals will ship to places like the Philippines, the Caribbean and Europe. And many will be refurbished plants that once received natural gas when the United States imported most of its supply.
"Those terminals have become the down payment on export facilities," says Smith, adding that converting them for export requires new refrigeration units to cool the gas into a liquid so it can be condensed and loaded onto a ship.
A Plan To Diversify Port Fourchon
Officials at Port Fourchon in southern Louisiana want to get in on the boom.
Ships docked at the port service 90 percent of the offshore oil industry in the Gulf of Mexico, but the area has suffered up to 14,000 job losses along with sagging oil prices, according to port officials.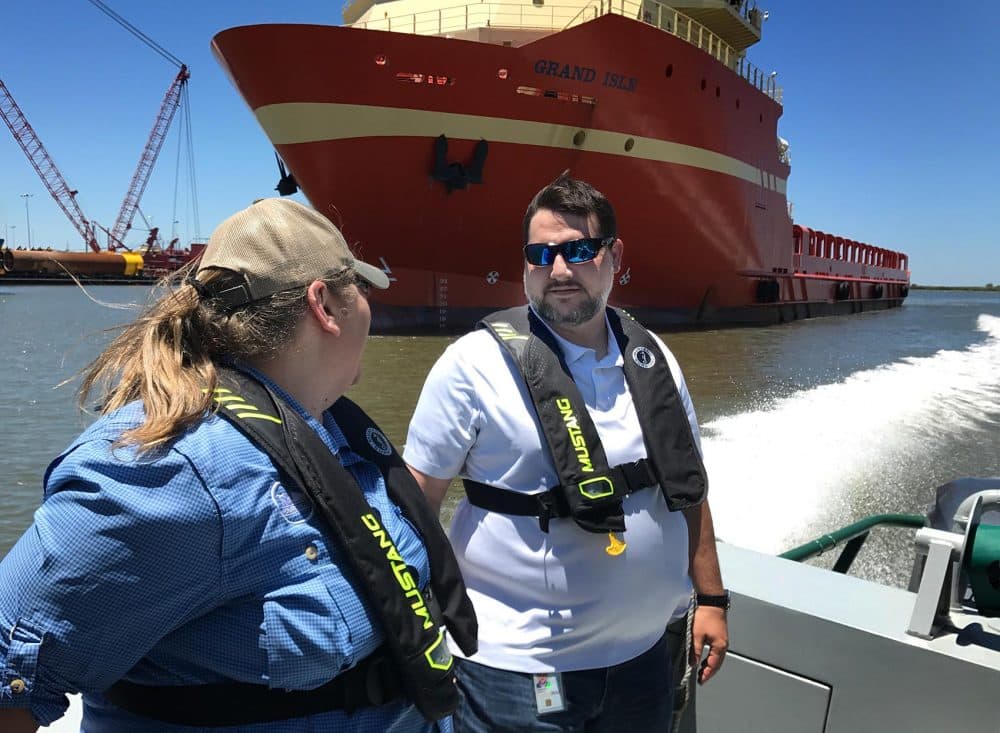 "The price of a barrel is important to our business," says Chett Chiasson, the executive director of the Greater Lafourche Port Commission. "The price of a barrel of oil does not matter to the export of LNG around the world."
Chiasson supports a proposal by Energy World USA to build an export terminal at Port Fourchon. The company plans to build an LNG fueling station for ocean-going vessels that are powered by natural gas.
A mandate from the United Nations' International Maritime Organization requires ocean vessels to cut back on toxic sulphur emissions by 2020.
"We see there will be more marine vessels encouraged to switch their fleet to LNG or to purchase new builds that are going to run on cleaner, greener LNG as opposed to heavy fuel oils and diesels that traditional vessels have run on," says Energy World USA President Kevin Blount.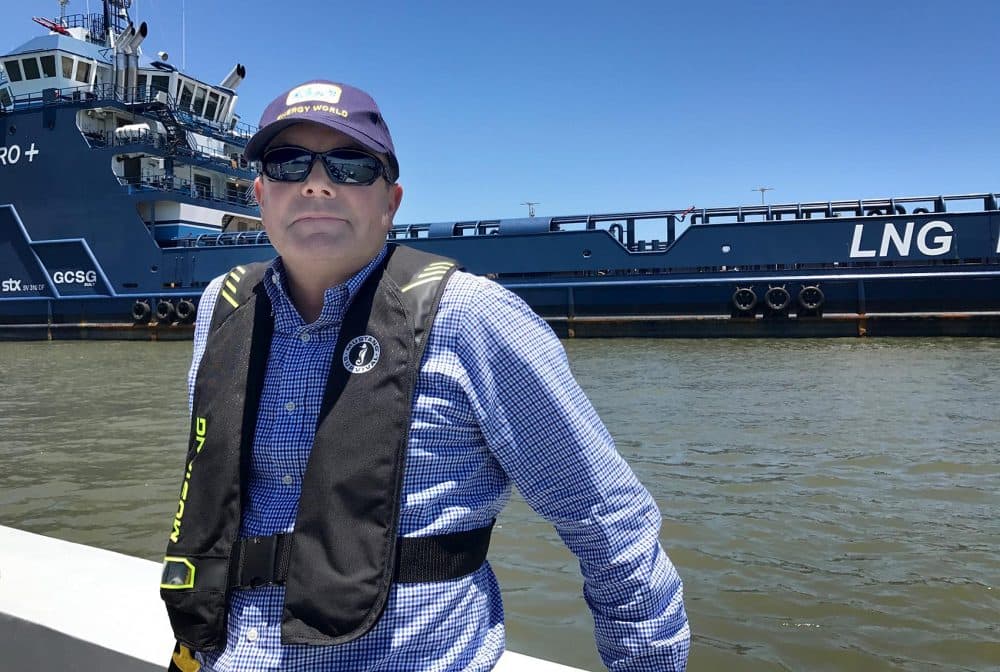 But the fueling station is just part of the idea. Blount says Energy World plans to ship the LNG around the globe to supply its own power plants. When it submits that plan to FERC within 30 days, it will officially be part of the rush to capitalize on the country's vast supply of natural gas.
"The difference between Energy World and a number of the other developers is that we will consume our own LNG," Blount says.
Cheniere Prepares For Competition
As companies like Energy World continue to plan expansive export operations, environmentalists are watching with concern.
A document on the Sierra Club's website says the coming export boom will encourage more fracking, which will do more damage to the air and the water.
"Not only that, the super-cooling process that turns fossil fuel vapor into LNG requires an immense amount of energy — so much energy, in fact, that the LNG lifecycle is as dirty as coal," it says.
Critics also worry that shrinking the domestic supply of natural gas by exporting it around the world will make it more expensive at home.
That is not a concern for Corey Grindal, Cheniere's senior vice president of gas supply.
"I am not worried that these facilities are going to take gas away from the United States," he says. "We have enough of it, and we have enough of it for a very long time, even with the growing demand."
Since opening its Sabine Pass export terminal early last year, Cheniere has shipped 44 percent of its cargo to Latin America and 28 percent to Asia. In addition to last week's inaugural shipment to Poland, the company has made deliveries to other European countries like Portugal, Spain and the Netherlands.
Grindal says there's room for competition, but some of the pending two dozen projects won't make it.
"I don't think all of them will be built," he says. "I don't think you'll see any of these built on a speculative basis."
That's why Energy World USA President Blount believes his project in Port Fourchon is likely to get the green light: His company will consume the gas it ships overseas. And getting it to global ports will be easy from a terminal that's built at edge of the Gulf of Mexico.
"That's a big, big plus," he says. "We're two, three miles from the Gulf. We could be there in five minutes."
This article was originally published on June 13, 2017.
This segment aired on June 13, 2017.