Trillion-Ton Ice Sheet Breaks Off Of Antarctica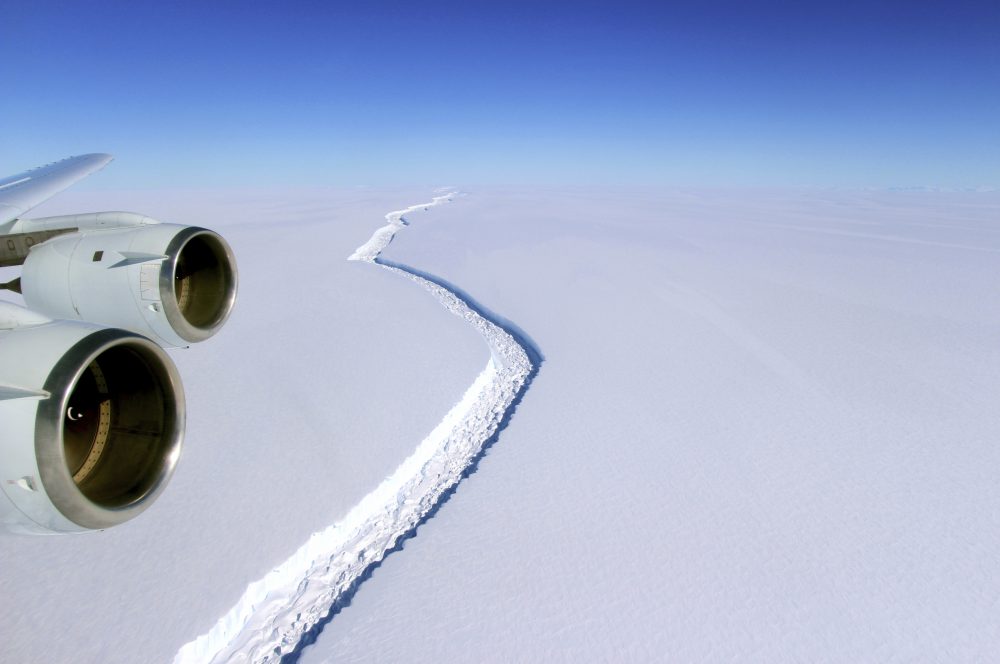 This article is more than 2 years old.
Scientists say a vast iceberg has broken off from a key floating ice shelf in Antarctica. They say it weighs more than a trillion tons — and has twice the volume of water as Lake Erie.
BBC science correspondent Jonathan Amos (@BBCAmos) speaks with Here & Now's Meghna Chakrabarti about what happened, what might have caused it and what the impacts on ecosystems could be.
This BBC interview can be heard in the Here & Now podcast or with the WBUR app.