Why Lessons From The Kerner Commission Continue To Resonate
Play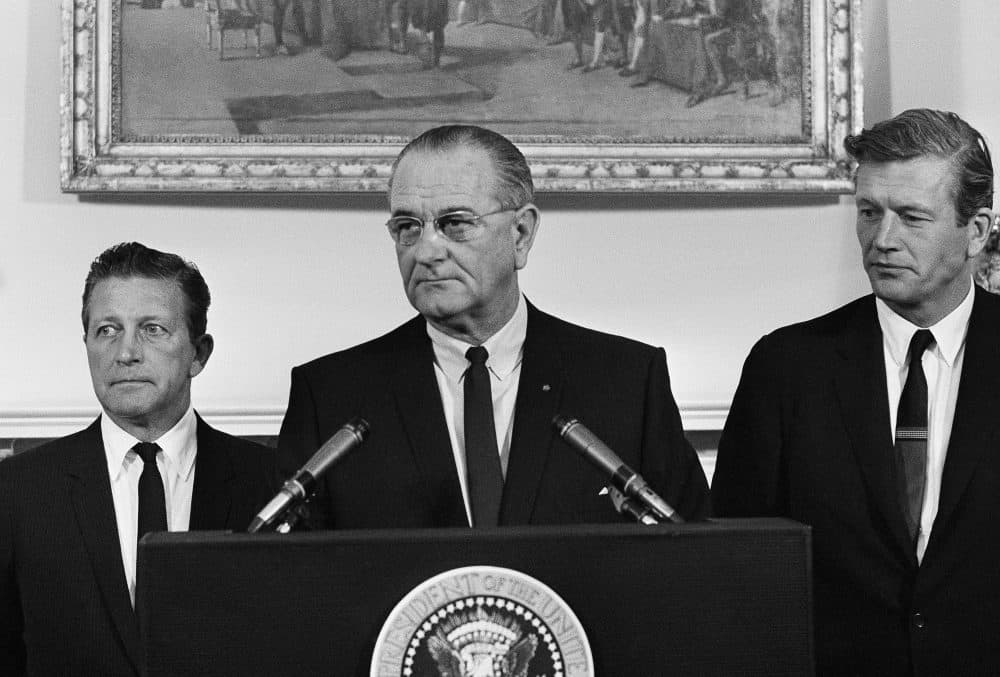 This article is more than 5 years old.
Fifty years ago this summer, race riots broke out in a number of American inner cities. In the aftermath, President Lyndon Johnson appointed a commission to determine the causes. It was called the Kerner Commission and its report provided a startling and controversial conclusion: "Our nation is moving towards two societies, one black, one white — separate and unequal."
Last year, Lester Graham (@MichiganWatch) from Here & Now contributor Michigan Radio told us why the Kerner Commission's recommendations were ignored, and why in an age of Black Lives Matter the report's lessons still resonate.
This segment aired on July 25, 2017.