A 2-Week Odyssey Paddling Along New England's Longest River
04:24
Play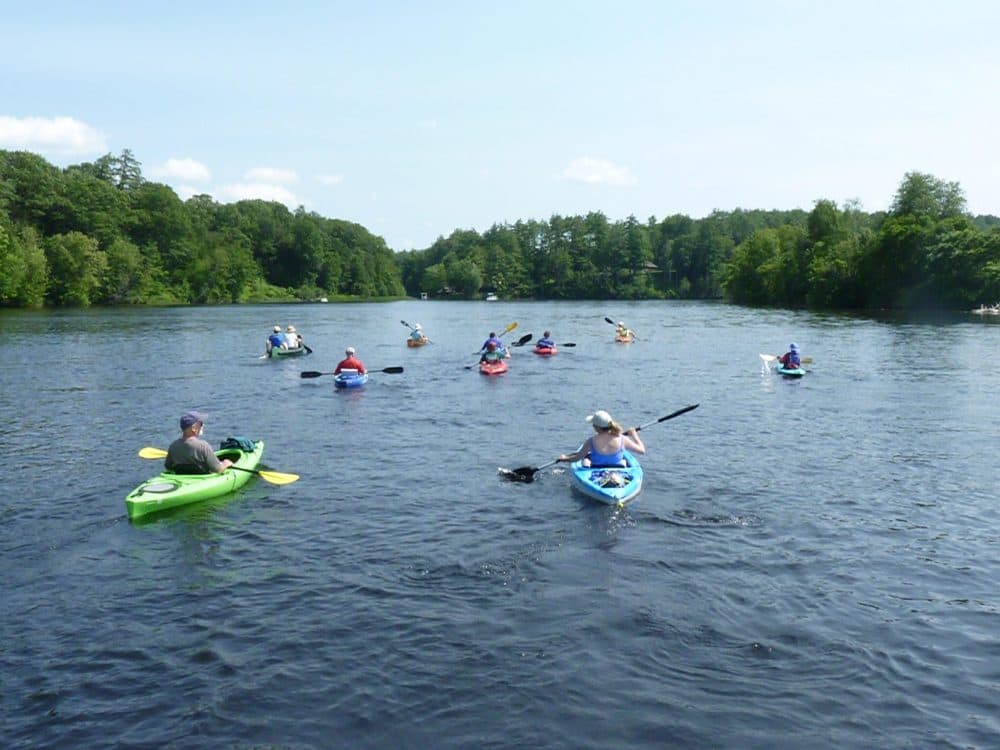 This article is more than 2 years old.
Just a few hundred yards from the Canadian border, near a remote pond in Pittsburg, New Hampshire, the Connecticut River springs to life. The longest river in New England then flows south, a 400-mile long snake of water that empties into the Long Island Sound. All this month, a group of river lovers have been paddling the length of the Connecticut to highlight its importance and beauty.
Todd Bookman (@toddbookman) from Here & Now contributor New Hampshire Public Radio caught up with them on the water.
This segment aired on July 28, 2017.