Secretary Of State Tillerson Heads To Philippines For ASEAN Summit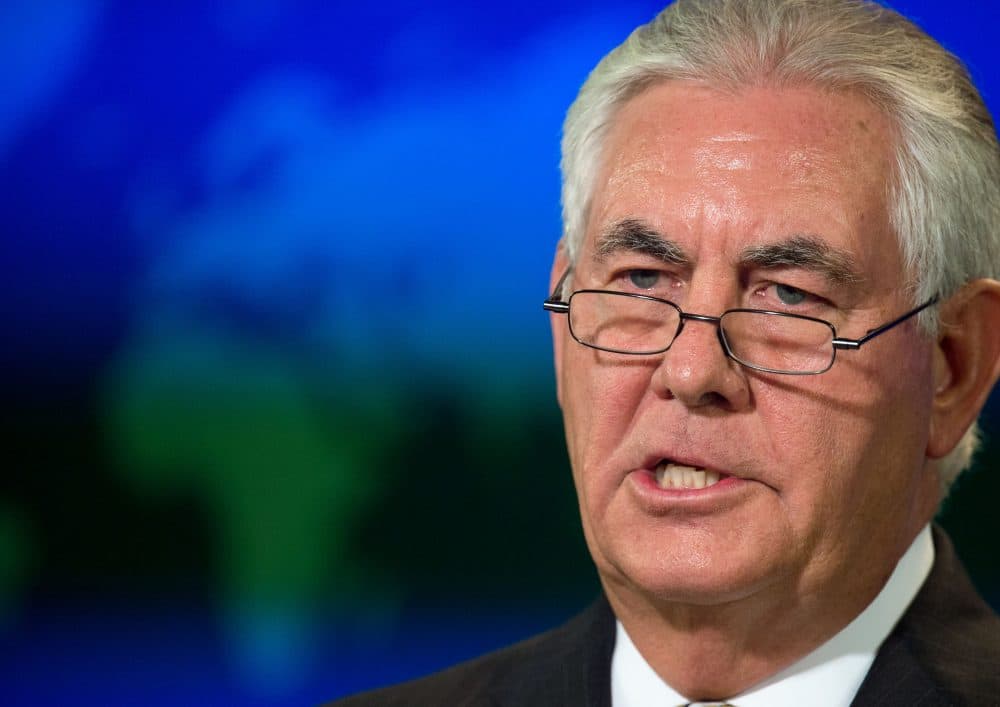 This article is more than 3 years old.
Foreign ministers from 27 countries will gather in Manila this weekend to discuss some of the big challenges in the region. Those challenges include North Korea's missile tests, the disputed waters of the South China Sea and the rise of ISIS in the Philippines.
Here & Now's Peter O'Dowd speaks with BBC correspondent Jonathan Head (@pakhead) in Thailand about the meeting of the Association of Southeast Asian Nations.
This BBC interview can be heard in the Here & Now podcast or with the WBUR app.