Mass Burials Held After Devastating Sierra Leone Mudslide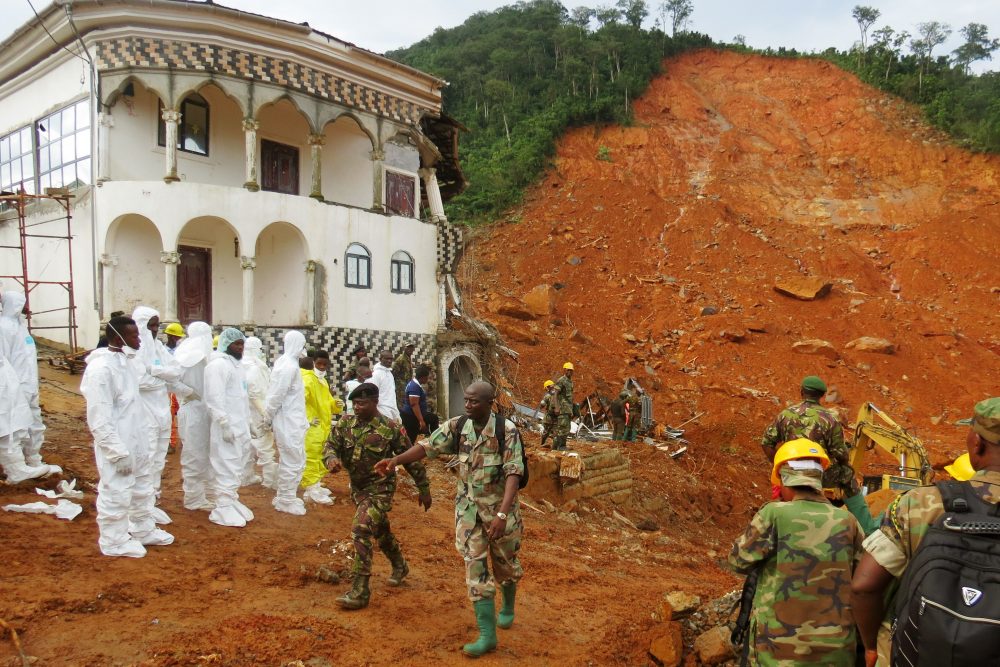 This article is more than 3 years old.
Mass burials are being held Thursday for those killed by a mudslide and flooding in Freetown, the capital of Sierra Leone. At least 600 people are missing and more than 400 are dead after Monday's devastating natural disaster in a country that has been ravaged by civil war and the deadly Ebola virus.
Here & Now's Meghna Chakrabarti talks with the BBC's Umaru Fofana (@UmaruFofana), who is in Sierra Leone, about the country's attempts to manage this crisis.
This BBC interview can be heard in the Here & Now podcast or with the WBUR app.