Rohingyas Facing 'Catastrophic' Humanitarian Situation, U.N. Says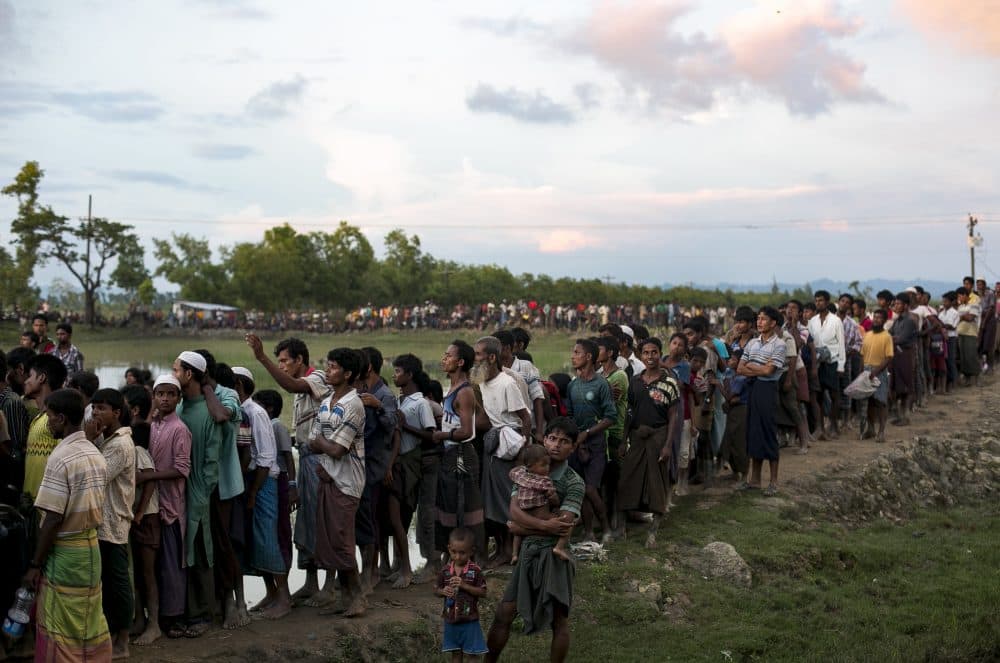 This article is more than 3 years old.
Hundreds of thousands of Rohingya Muslims have fled violence in their home country Myanmar and are now seeking shelter in neighboring Bangladesh.
Here & Now's Jeremy Hobson speaks with BBC correspondent Justin Rowlatt (@BBCJustinR), who has been tracking what's happening to these new refugees.
This BBC interview can be heard in the Here & Now podcast or with the WBUR app.