Powerful Earthquake Jolts Mexico, Sways Buildings In Capital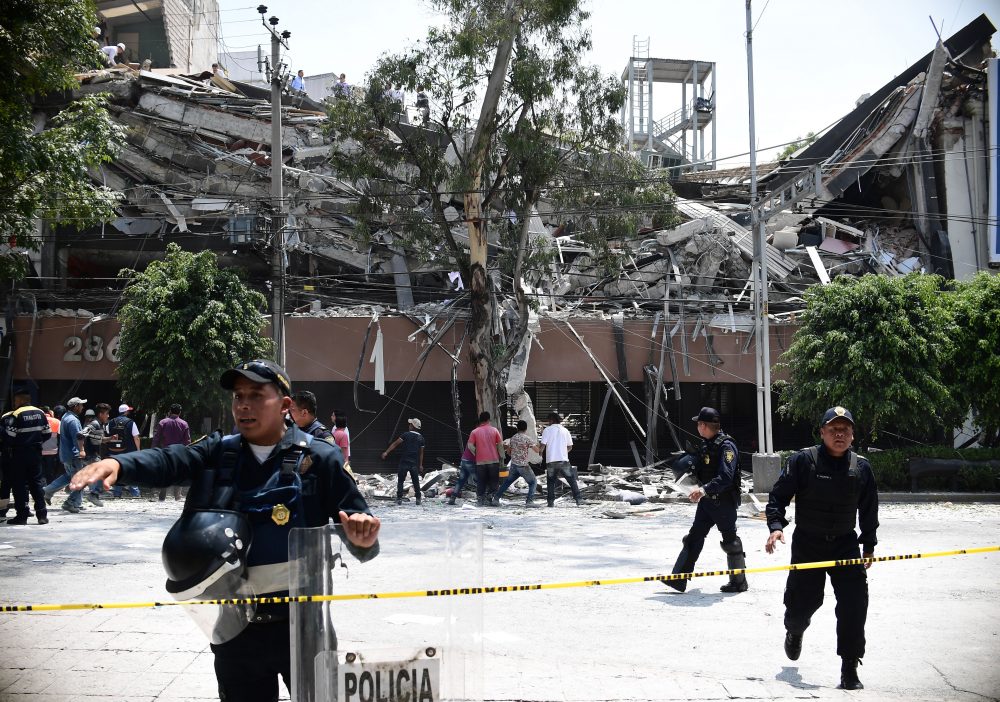 This article is more than 3 years old.
A powerful earthquake jolted central Mexico on Tuesday, causing buildings to sway sickeningly in the capital on the anniversary of a 1985 quake that did major damage.
Here & Now's Jeremy Hobson gets the latest from Mexico City.
With reporting from The Associated Press
Due to a scheduling issue, this segment did not end up airing on Sept. 19 as planned.