'She's Not Standing Still': Dave Eggers On What The Statue Of Liberty's Right Foot Says About America
Play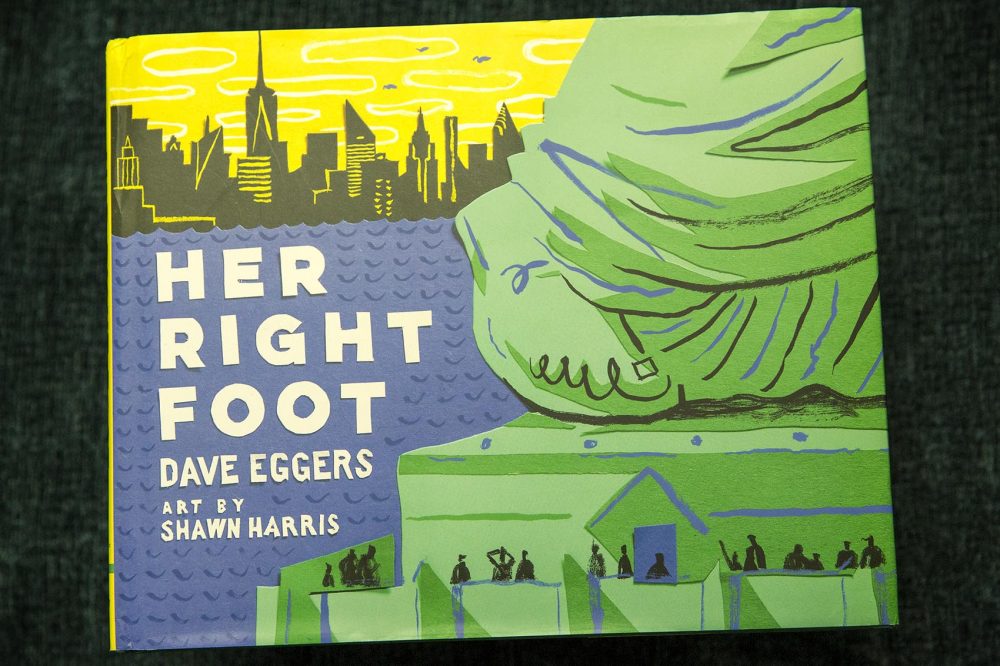 This article is more than 5 years old.
Have you ever noticed that the Statue of Liberty isn't standing still? Her right foot is actually lifted, as if in mid-stride. National Book Award winner Dave Eggers tells the story of the building of the statue in his new picture book "Her Right Foot."
He also uses the statue's seeming mobility to teach kids about immigration and immigrants. Eggers joins Here & Now's Jeremy Hobson to talk about the book.
Interview Highlights
On why he wanted to do the book
"It started a couple of years ago when I was with my family, and we were taking a ferry, for some reason, in the middle of winter. I think it was January, and decided to take the ferry out to Liberty Island and see the Statue of Liberty. And honestly, I had seen images of the Statue of Liberty, it has to be a million times over the course of my life, and I never had noticed until we were up close that she's in mid-stride, and that she seems to be walking and walking with great purpose out to the sea. And I thought, 'Well, that's gotta mean something.' And from there, the rhetoric over the last few years about immigration has gotten very heated, and I thought it might be a good opportunity to remind ourselves who we are as a country and the role immigration plays, and sort of why the statue that's walking out to sea might symbolize and remind us of immigration as a central point and tenet of who we are."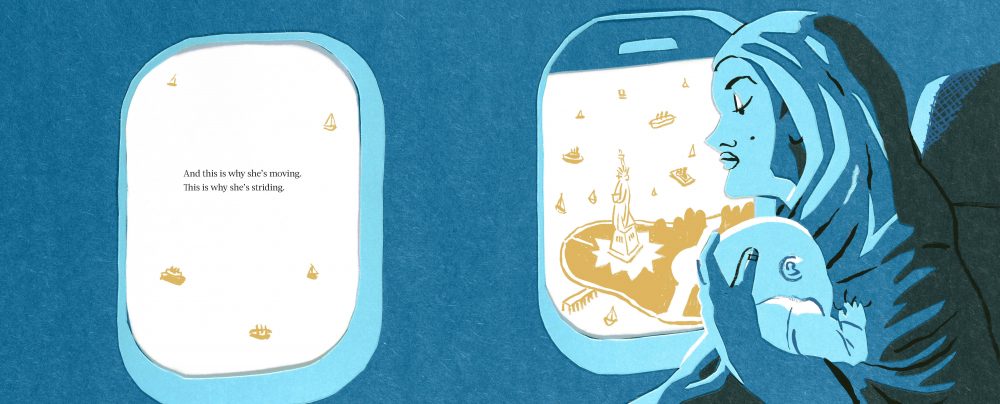 On why the Statue of Liberty being "on the move" stood out so much
"I think it's a really apt symbol that the American experiment isn't one that is static. It's not like we have finished ourselves, it's not like the United States of America is done, and we have settled exactly who we are forever. We are an ongoing experiment in democracy and in welcome, in welcoming the oppressed, welcoming the needy, welcoming people that want a better opportunity. And the fact that she is on the move, I think, is perfectly symbolic of that. She's not standing still."
On writing the book for children
"I think that there's nothing more fragile than a young person who doesn't feel welcome, and they can feel that so deeply and it can ... it's so tragic when a young person whose parents gave up everything to bring them here does not feel at home in their new country. So we have to do everything we can to make these young people feel welcome, feel honored, feel wanted and feel a necessary part of the American experiment, which is ongoing. So when you remind kids that the Statue of Liberty is not a static thing that stood for the country 100-odd years ago, but stands for it now and is walking, is striding out to sea to welcome the next wave of immigrants, they register that, you know, kids need to hear that."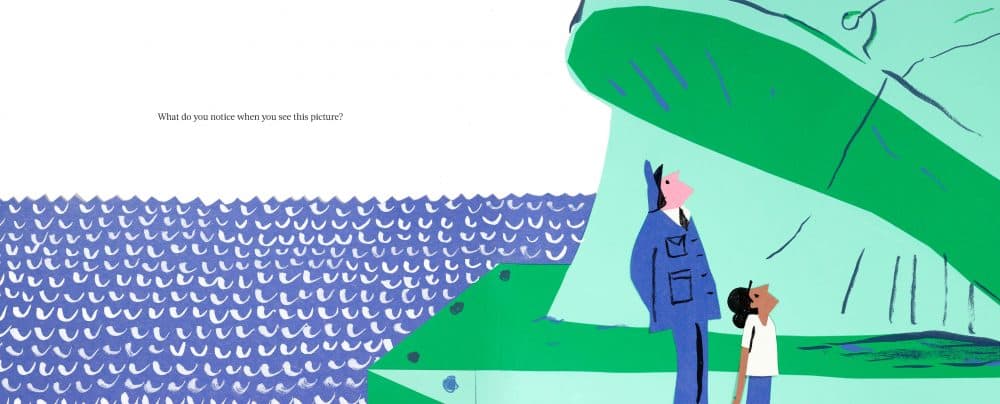 On learning little-known history behind the Statue of Liberty
"I had no idea that it stood above Paris for a year, and also, that for a while there was a proposal that it would ... the sculptor [Frederic Bartholdi] who designed the statue, was looking for a home for the Statue of Liberty and it was not easy to find it. For a while there was an ongoing battle between Philadelphia, Boston, New York to sort of, who could raise the money to bring the Statue of Liberty to their state, their city? And finally Joseph Pulitzer through his newspaper The World held a contest, or a sort of a plea to citizens to donate money to make it possible to bring the statue and assemble it in New York."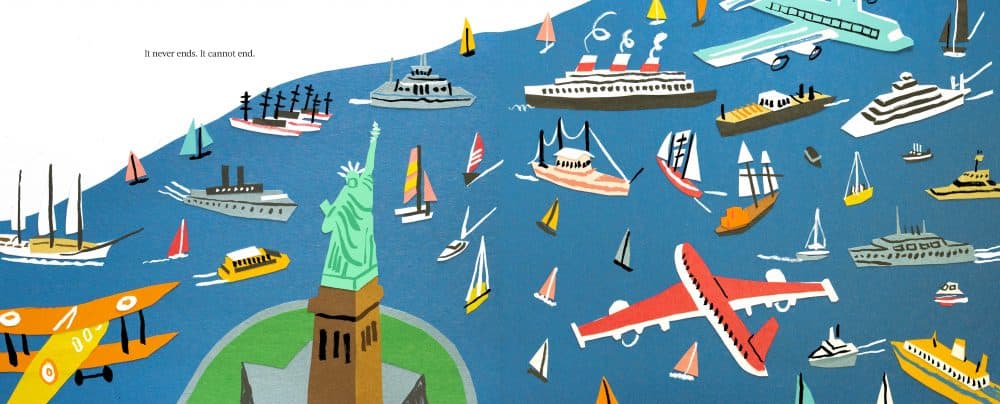 From Her Right Foot by Dave Eggers. Art © Shawn Harris.
This article was originally published on September 20, 2017.
This segment aired on September 20, 2017.