Astronomers Detect Collision Of Neutron Stars, Universe's 'Greatest Fireworks Show'
03:48
Play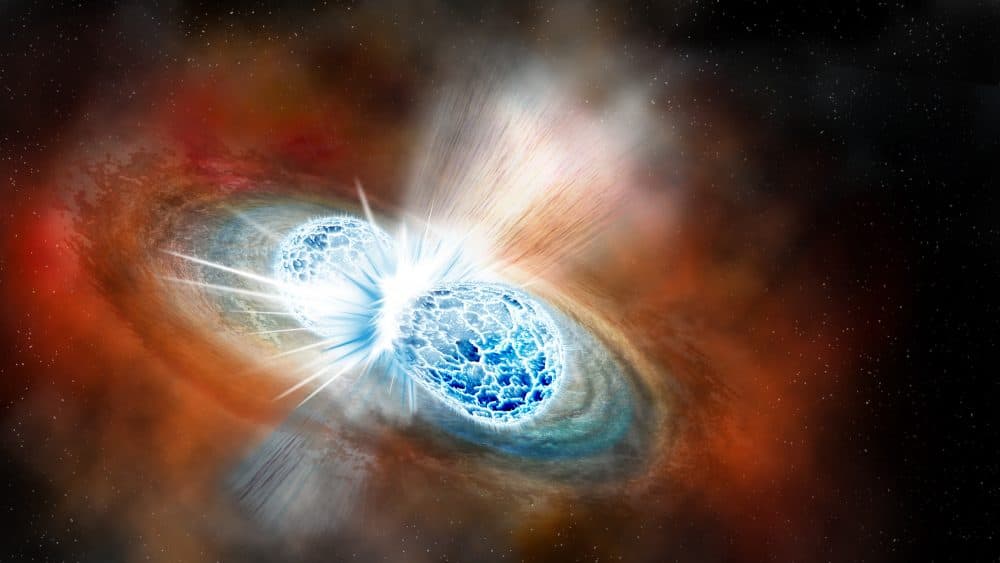 This article is more than 3 years old.
For the first time ever, astronomers have caught a glimpse of the cosmic fireball that results from two dead stars colliding. The explosion of two neutron stars in the southern constellation of Hydra was first detected on Aug. 17 by the Swope telescope in Chile. One scientist called it "the greatest fireworks show in the universe."
Here & Now's Jeremy Hobson talks with NPR science correspondent Nell Greenfieldboyce (@nell_sci_NPR) about the landmark scientific event.
This segment aired on October 17, 2017.