Act Of Kindness By Strangers Averts Tragedy On Florida Beach
07:07
Play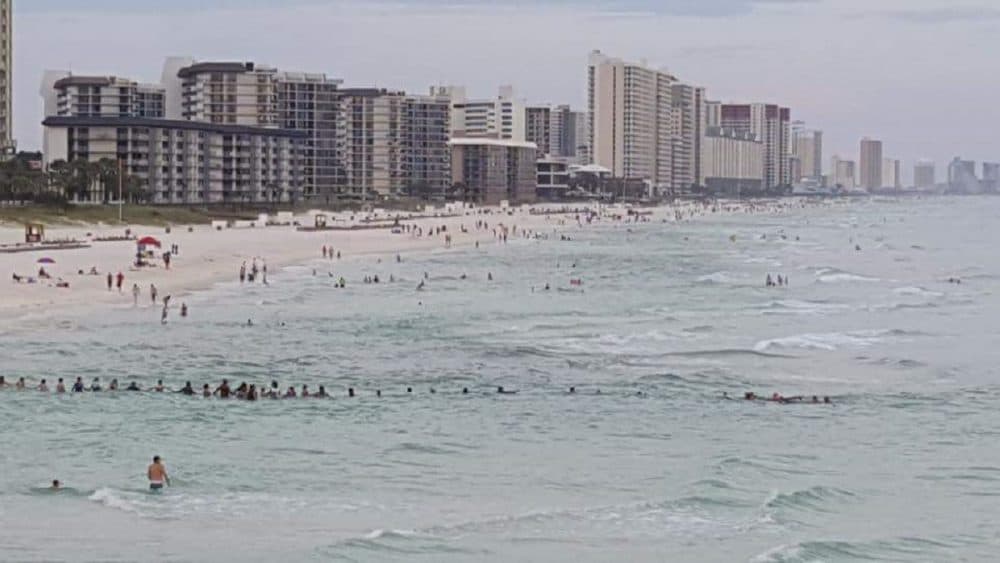 This article is more than 3 years old.
It seemed like just another Saturday at the beach when two boys got stuck in a rip current in Panama City Beach, Florida. When their family members tried to swim out one by one to save them, they got caught, too. The boys' mother Roberta Ursrey was sure they were all about to drown. That's when a few strangers on the beach started linking arms. Dozens joined in and stretched as a human chain into the dangerous water, successfully saving all 10 stranded swimmers.
Erika Lantz (@ejlantz) of WBUR's Kind World (@WBURKindWorld) has this remarkable story.
This segment aired on October 18, 2017.