Medal Of Honor Recipient: 'My Job Was To Focus On The Individuals That Were Hurt'
Play
This article is more than 5 years old.
By the end of a ferocious battle in 1970, Army Special Forces medic Gary Michael Rose was down to "bandanas and shirtsleeves" for bandages.
Then-Sgt. Rose, who goes by Mike, was part of a small group of American commandos and local tribesmen on a covert mission in Laos during the Vietnam War. They were supposed to try to disrupt the North Vietnamese, who were funneling weapons on the Ho Chi Minh trail, a major supply route that networked throughout the country. The mission was covert because Laos was neutral during the war and there weren't supposed to be any U.S. combat troops on the ground in Laos. It was called Operation Tailwind.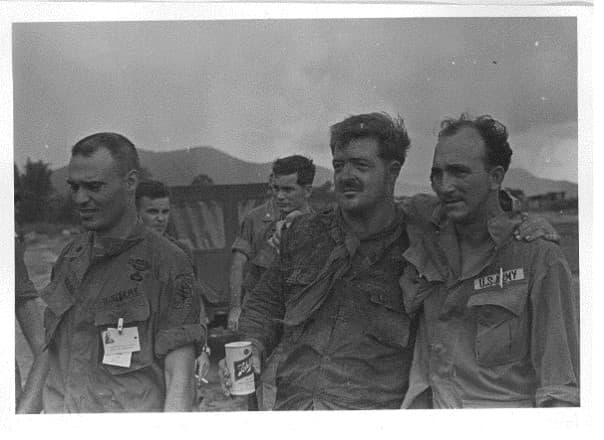 The Americans, who were members of what was called the Studies and Operations Group (SOG), started taking fire even before their helicopters landed. That was the start of a four-day firefight that left all 16 Americans wounded, including Rose.
Rose worked constantly, despite his own serious wounds, including a hole in his foot big enough to slide his finger through.
"My job was to focus on the individuals that were hurt," he said on Friday at the Pentagon. "When you focus in those kinds of circumstances, you don't concern yourself about getting hurt or killed, because if you dwell on that or think about that, you're not going to be able to focus on what you're supposed to be doing, and you probably will get hurt or killed."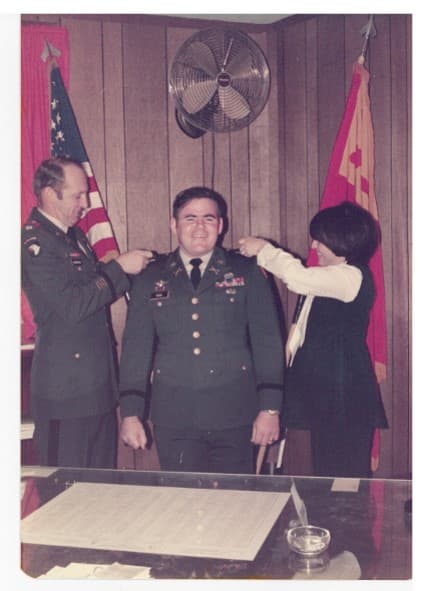 Today, nearly 50 years later, Rose receives the Medal of Honor from President Trump.
"Mike never stopped," said retired Lt. Col. Eugene McCarley, Rose's commanding officer during the battle. "I know he never slept. I don't know that he ever took time to eat because from day one he had his hands full. I can't think of anyone any more deserving than Mike to receive this award. It's an effort we pushed and we fought for for many, many years, and finally it looks like it's coming to pass."
It took so long, in part, because Operation Tailwind was classified. There was also a controversy in 1998 when CNN and Time magazine reported that the real goal of the mission was to kill American military defectors and that U.S. pilots had dropped deadly sarin nerve gas on civilians, killing many of them. The Pentagon investigated, found the allegations were false and CNN issued an on-air retraction of the story.
Retired Maj. John Plaster was a member of SOG. He writes this about Operation Tailwind:
"I was not on the ground with Mike during this operation. However, I over flew them while their mission was underway. I was preparing to take my recon team into Laos, northeast of their location, and was flying a visual recon aboard an O-1 Bird Dog plane, to get the 'lay of the land' as part of my planning process. I recall clearly, looking down at their landing zone and seeing a shot-down USMC HH-53 helicopter laying there, disabled. This is an enormous helicopter, big enough to carry vehicles. Seeing that HH-53 helicopter, I realized that the enemy had heavy anti-aircraft guns nearby, and my pilot and I thought Mike and his company were in great danger — they might not get out of there."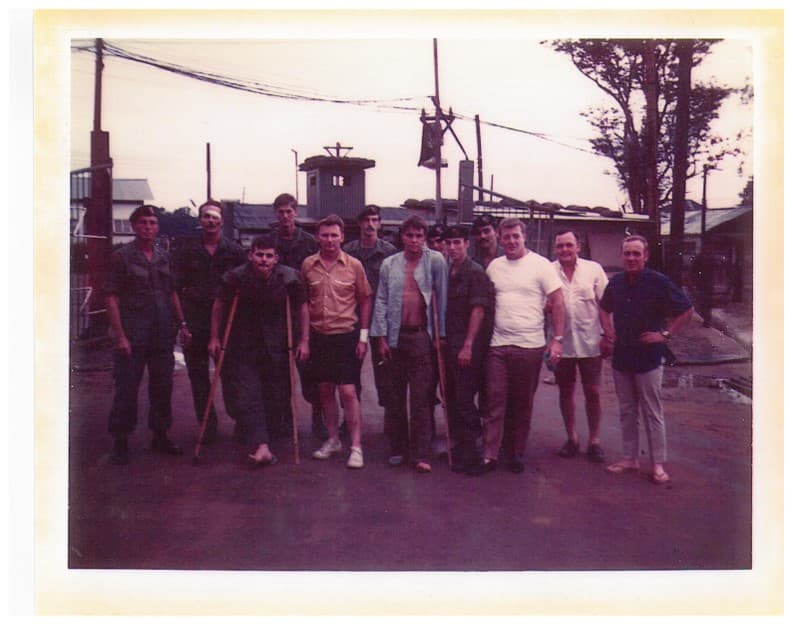 Rose and McCarley thought the same thing. But on Sept. 14, 1970, Marine helicopters arrived to evacuate the men. Rose jumped on the last chopper, which was hit by enemy fire and crashed. But even then, Rose was treating the wounded, including a Marine gunner, whose throat had been pierced by a bullet.
"Mike saved this guy's life," McCarley said. "The man should have died in that helicopter."
Instead he lived and came home, dying in 2012.
Incredibly, no Americans were killed during that four-day battle in Laos, and there were only three fatalities overall. This mission was also a success from an operational standpoint: They came home with a trove of intelligence.
"This trove of documents gave MACV [Military Assistance Command Vietnam] its most complete understanding of this [Ho Chi Minh] trail network," said military historian Eric Villard.
Rose and his wife Margaret have been married for nearly 50 years. They live in Huntsville, Alabama, where Mike volunteers for several organizations. At the White House today he'll be with McCarley and several of the men who fought in Operation Tailwind. He said he considers the Medal of Honor a collective award for everyone involved in the mission.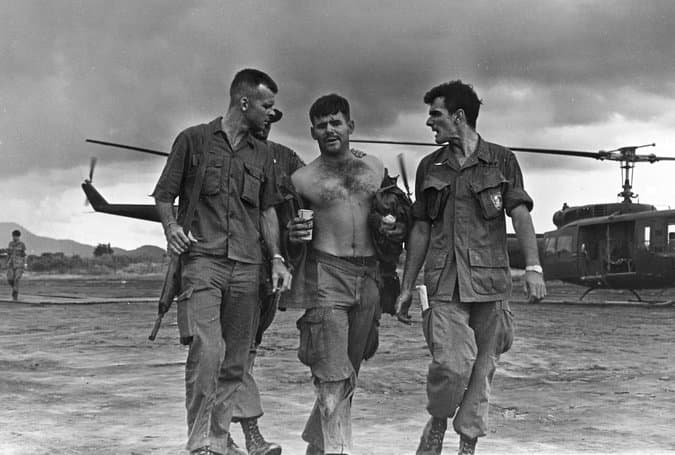 "And in a greater sense, it points to the valor and the courage of the men and women who served during Vietnam. And they served with honor and pride. They also, the ones that I know personally, all returned home and continued to serve this country in various capacities. I consider it a privilege to be counted among them."
This article was originally published on October 23, 2017.
This segment aired on October 23, 2017.