Young Immigrants Who Own Homes Prepare To Unload Investment If DACA Ends
Resume
"Should we sell the house, or walk away from the mortgage?"
Those are questions that thousands of young immigrants are now asking themselves after they received permission to stay in the U.S. under an Obama-era program.
Back in September, President Trump said he was ending the Deferred Action for Childhood Arrivals program. He called former President Obama's executive order unconstitutional, and now nearly 800,000 DACA recipients may have to leave the country if Congress can't come up with a permanent solution.
For people like Cristian Mendoza, answers are not easy to come by.
"Honestly, I don't know," says Mendoza, 30, in the living room of a home he bought for his parents in the Logan Square neighborhood of Chicago. "Our last resort is try to sell it."
Cristian, a dietitian, bought the three-bedroom home two years ago with his younger sister, Laura. They paid just under $400,000 and made a $20,000 down payment. Cristian had been saving up to buy a home since high school.
Without DACA, buying it would have been much more difficult.
"It made it 100 times easier," he says.
That's because DACA gives young immigrants permission to work and to get better-paying jobs.
"You want to be hopeful. But time and time again, our dreams have been shut down."

Laura Mendoza
Cristian and Laura crossed the Arizona border in the 1990s with their mother to reunite with their father, who had already made it to Chicago. Cristian said he took the leap to buy a house because he didn't want the uncertainty of his parents living in a rental.
"I'd rather have control in my hands, if only for a little bit," he says. "These two years, this has been my parents' home and I'm not concerned someone is going to kick them out. That reward is worth taking the risk."
A survey by the left-leaning Center for American Progress shows nearly 16 percent of immigrants bought a house after their DACA application was approved. That would mean 128,000 so-called "Dreamers" have made a major financial investment that is now at risk.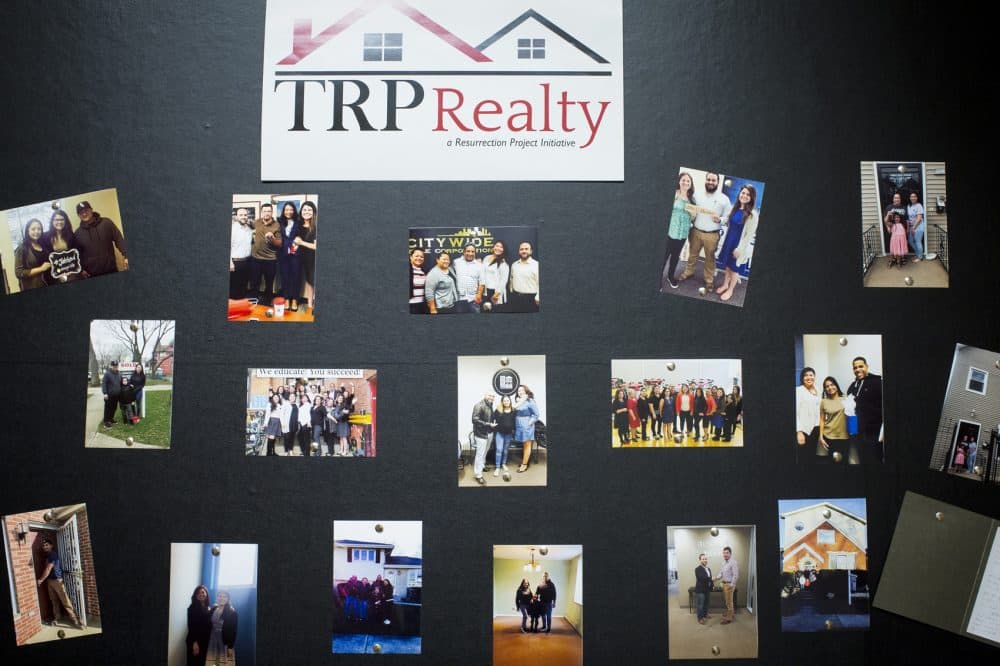 The cloud hanging over the program hasn't slowed demand at the Resurrection Project, a Chicago-based housing organization that helps up to 200 immigrant families find and finance homes in the city each year.
Some lenders are still making mortgages to DACA recipients, says the group's Kristen Komara, and DACA recipients are still lining up to get them.
"We have a continued, steady pipeline of people with DACA," she says. "We're seeing people continue to say, 'I am here in the States, and I want to put down my roots.'"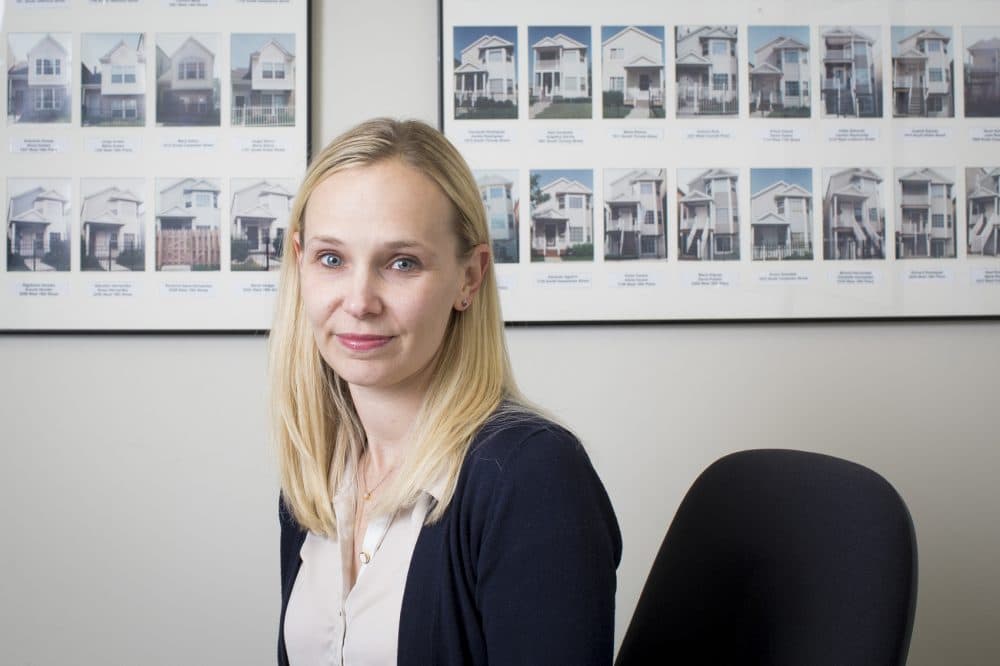 But Komara is telling her clients to make a plan for their assets in case they are detained by immigration agents or deported. That could mean transferring the home over to a relative who has permission to be in the country or making the mortgage payment from their birth country.
It's the type of calculation that Laura is making with her brother Cristian.
She started working at the Resurrection Project after the group helped the Mendozas line up financing for their home.
"I'm skeptical," says Laura, weighing the chances that Congress will pass a law by the March 2018 deadline imposed by Trump.
A group of Republicans said earlier this month that they're ready to pass a permanent solution by the end of the year, and Trump tweeted when he said he was ending the program that he would "revisit the issue" if Congress failed to act.
"You want to be hopeful," Laura says. "But time and time again, our dreams have been shut down."
If she loses DACA status, Laura says she's considering signing her share of the house over to her brother. He's engaged to be married to a U.S. citizen next year, and can apply for a green card through marriage.
"That's very complicated," she says. "It's not guaranteed."
And neither is the future of the large investment they made in their home.
This article was originally published on November 14, 2017.
This segment aired on November 14, 2017.