Making VA Health Care More Welcoming To Female Veterans
04:28
Play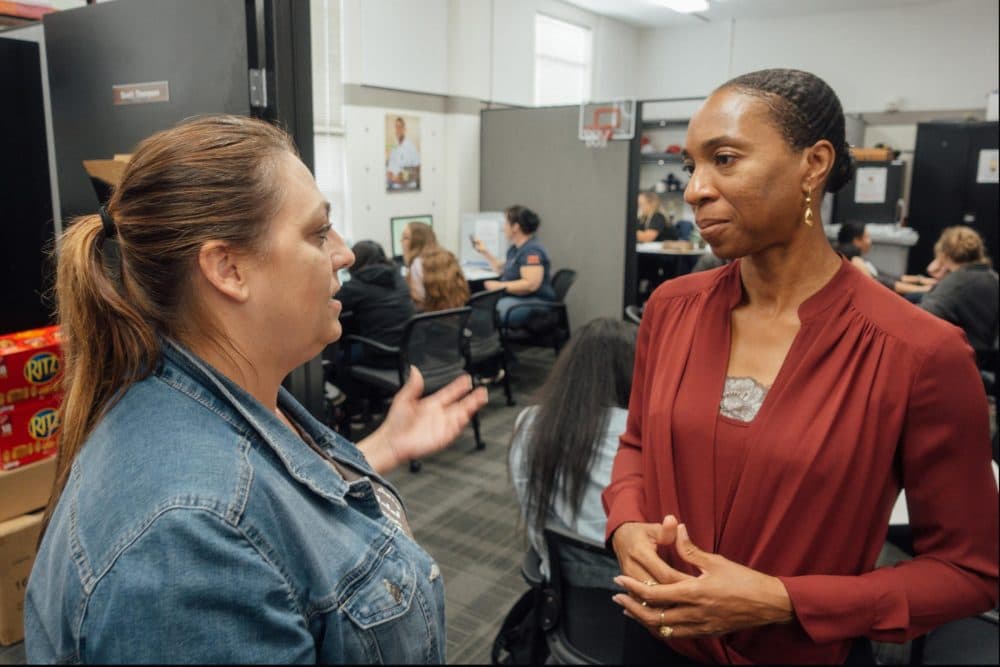 This article is more than 3 years old.
Research shows women veterans don't use VA health care at the same rate as men, and many report delayed or unmet health needs. A group of nonprofits is testing a new program in Los Angeles meant to overcome the barriers that keep female veterans from seeking help.
Libby Denkmann (@libdenk) of KPCC reports.
This story was produced by the American Homefront Project, a public media collaboration that reports on American military life and veterans. Funding comes from the Corporation for Public Broadcasting and the Bob Woodruff Foundation.
This segment aired on December 6, 2017.