What Alabama Voters Are Saying About The State's Special Senate Election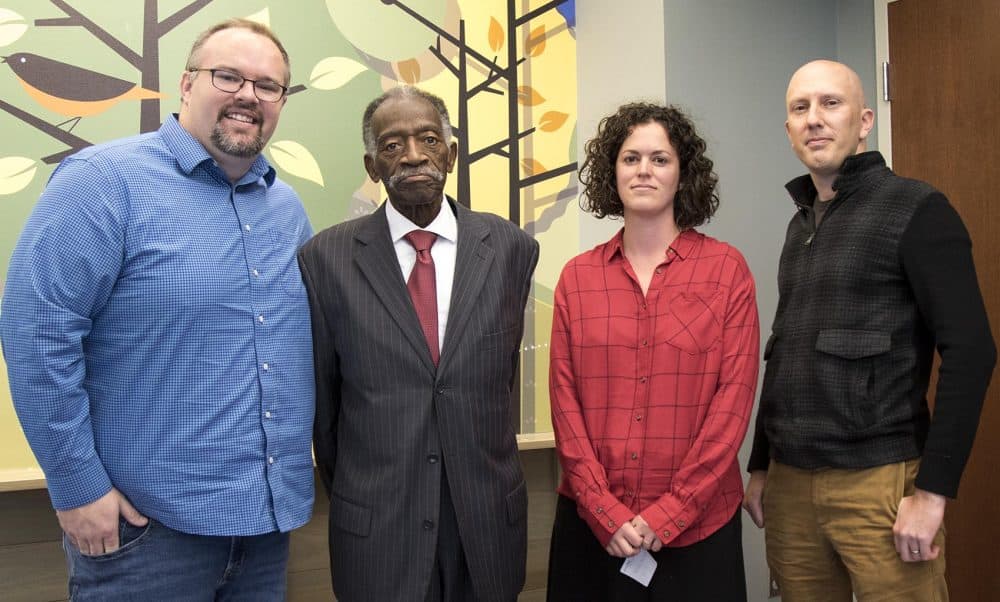 This article is more than 3 years old.
Tuesday marks Alabama's special Senate election between Republican Roy Moore and Democrat Doug Jones — a contest rocked by sexual assault allegations against Moore, and tightening polls between Moore and Jones in the deep-red state.
On a visit to Birmingham, Here & Now's Jeremy Hobson heard from voters about who they're supporting and why, what issues matter most, President Trump's impact on the election and more.
Mieke McBride, a self-described moderate who says she's voting for Jones
David Griner, a self-described moderate who says he's voting for Jones
Joe Dickson, a Republican who says he's voting for Jones
Jeff Vreeland, a Republican who says he won't share his vote
Sharon and Marlon Alexander (not pictured above), who say they are voting for Moore
Mark Gray (not pictured above), who says he's voting for Moore
---
We streamed our conversation with McBride, Griner, Dickson and Vreeland on Facebook, and asked some of the questions you were curious about.
Interview Highlights
On allegations of sexual assault and misconduct against Moore
Joe Dickson: "The allegations ... I have six daughters, and the allegations are real mean. And I think he's done a good job of dodging somebody with the real questions, because he picks the places he goes to. If he's that innocent, he can come out and people can question him, and they can look at him. But I believe the women. I don't think that they would just come forward like this and accuse him of something, knowing the power he has. So I have to go with the women on this."
Mieke McBride: "The Luther Strange-Doug Jones primary already brought out a lot of dirt on behalf of the candidates. I'm not originally from Alabama, so I had vague memories of Roy Moore and just the things he had done with the Ten Commandments, and the same-sex marriage and all that, and already felt like he was someone who didn't really respect the law, and didn't respect the Constitution and put his own views above his constituents. And so I wasn't gonna vote for Roy Moore, but I will say the allegations have — and how he's handled them, especially, just seeing him go back and forth in interviews and not stick to a clear story and just really malign the names of these women who have come forward, has made me even more confident, not only that I would not vote for him, but that I would be really sad if he's who represents our state."
Sharon Alexander: "... They're just allegations. They may or may not be true. I mean, he's supposed to be innocent until proven guilty, so, I didn't pay any mind to that."
Marlon Alexander: "You don't know if it's true or if it's not, and I don't believe it is. So, I think they're just doing what they do: make up stuff to try to get their candidate in."
Jeff Vreeland: "I think the allegations are important, I think you would be naive to think that they're not, for me at least, a part of the conversation. But I think the bigger conversation is around the issues, and specifically Doug Jones' issues. He is a pro-choice candidate, he is for the Affordable Care Act, and those things are very, very important issues to me, and ones that I can't take lightly. And when I look at those it makes it very, very difficult for me to support Doug Jones."
On what it would take for Moore to lose voters' support
Jeff Vreeland: "For me personally, it would be going against the Republican Party, and not supporting the values. Pro-life is my, probably, No. 1 issue, and I think if he came out as a pro-choice candidate, it would be very difficult to support him."
"They're just allegations. They may or may not be true. I mean, he's supposed to be innocent until proven guilty, so, I didn't pay any mind to that."

Sharon Alexander, on sexual assault allegations against GOP candidate Roy Moore
On who they're voting for on Tuesday
Joe Dickson: "On the last [election], I wrote my name in. I knew I wasn't going anyplace. But I think I'll go with Doug [Jones]. He's from Fairfield and I was raised in Fairfield. So he's a good boy. [If the race was between Luther Strange and Doug Jones,] I would have to go with Luther."
Mieke McBride: "I don't know that I would necessarily say I'm a Democrat. But the last couple of elections, I voted more for the Democratic Party. But I voted both ways in the past. For me the important things are health care, education, just wanting the best for my family and for the people in Alabama. And looking at the candidates right now and hearing what they have to say about the issues, I really think Doug Jones is the only one who actually cares about the issues that matter here."
David Griner: "I am proudly voting for Doug Jones. I think like a lot of Alabamians who are supporting him, I consider myself moderate. I always have. I've voted for probably more Republicans than I've voted for Democrats in my life. A lot of that's growing up in Alabama. And that's just the reality, as you look at the people, and not the party. And I think that has become less popular in recent years. I hope that changes on Tuesday. I think it's a clear and one of the simplest decisions I've ever had to make in my voting life.
"I think it might have been different if Luther Strange had won the primary. I voted in the Republican primary, I voted for Luther Strange, and I was hoping to see him come out on top because I felt that would be a more mature and a more issue-based campaign between those candidates. And unfortunately that's not the way things came out. And I think there's no room for an ideologue who does not have respect for the law. I think respect for the law is paramount, especially in a position like the Senate, especially at a time like now. And so for me, it's the easiest choice I've ever had to make."
Jeff Vreeland: "I never reveal who I vote for. I haven't done that my entire life. It was advice my dad gave me, he said, 'If you ever let people know, it's gonna open up very difficult conversations,' so I won't be letting anyone know. I probably will tell my wife, that's really about it. But it is a very hard decision. I think many Republicans — as I am a Republican, been a lifelong Republican — I think it is very difficult for Republicans right now. Luther Strange is a friend of mine, I've been friends with Luther for probably 10, 12 years now, and it's definitely difficult for me. I was a big Luther supporter, I donated time and money. It was a tough loss for him. But I think Republicans right now are concerned about some of the allegations that Roy Moore has been accused of. But at the same time there are some deep, deep issues with Doug Jones that Republicans and conservatives and moderates have with him. I think the issue of him being pro-choice is one that's going to deeply hurt him, has deeply hurt him, in this election."
"I think there's no room for an ideologue who does not have respect for the law. I think respect for the law is paramount, especially in a position like the Senate, especially at a time like now."

David Griner, on GOP candidate Roy Moore
On issues that matter most
David Griner: "It's funny, most years, I would tell you that the most important issue to me is economic development. I'm so proud of Alabama and what we've accomplished in recent years under Democratic governors, under Republican governors. We've continued to become an economic leader in the South, especially in areas like the automotive industry. And so I always look at their economic platform. I'd be lying if I told you that that was a major deciding point for me. This year we have a candidate with only an extremist kind of agenda that's not really based on policy. And we have a highly qualified candidate in Doug Jones who has many strong platform issues on which I would agree with him. And so I think lifting the state out of poverty and continuing our economic development is paramount."
Sharon Alexander: "Their stance on a lot of things: education, and like I said backing the president of the United States. Whether they agree wholeheartedly or not, they are on his team ... Religion, get God back in the White House."
On guns as an issue in the race
Jeff Vreeland: "I think it's a very interesting issue right now because Doug Jones is coming out as a big Second Amendment supporter, which is alienating a lot of the national Democratic backers, if you would, coming out in support of a very anti-Second Amendment agenda. But that is not who Doug Jones is, he's never been that way. He is a, as he calls, 'a hunter.' He believes in the Second Amendment. And it's going to be very decisive as you get more into the left side of the Democratic Party within Alabama. And it's going to turn off voters from that perspective. And I think there are some voters who believe he hasn't gone far enough left, which is [costing] him some of the votes in the very extreme left side of the party in Alabama."
David Griner: "On a personal level to me, they're not important. But I think that this election finally reflects the fact that almost every Democrat I know in Alabama either owns a gun or would be willing to own a gun. It's not the kind of an issue ... you can be an Alabamian, you can be a Second Amendment supporter, and I really appreciate that Doug Jones supports the Second Amendment in a responsible way, where he's not onstage whipping a gun out like Roy Moore did. I think that sets such a poor example for many of us who are parents, who talk to our children about gun safety a lot and respecting the danger of them, and to have someone acting like that, it really does scare me on a level that, a lot of these other issues seem theatrical, but that one is very serious."
Mieke McBride: "My husband's background is a former police officer, so we have guns in our house, and we're very careful with safety of it. And I think right now our attitude is that we want more common-sense gun control laws. And I feel like, even though Doug Jones is a supporter of the Second Amendment, I think he would work to pass laws like that and work across party lines, which I think is where we are in the country now."
Joe Dickson: "I served in the military, and I believe in guns, I believe that we should protect our country. But we're gonna have to do something about some of this random killing, going into churches, killing people. ... I don't think you'll ever be able to take the guns away from the people in the United States, they're gonna live by that Second Amendment."
"I think if you look at Doug Jones' issues, I think he is not the candidate for Alabama."

Jeff Vreeland
On President Trump's impact on the race
Mieke McBride: "I mean he doesn't really seem to know what he thinks about this race. Like you watch where he endorsed Luther Strange, and then immediately deleted all those tweets. He wants to win, and so he's backing who he thinks is gonna win. I mean, it didn't have a role for me. I also thought it was strange that [Trump] wouldn't cross over, like he went to Florida, and then he went to Mississippi, and wouldn't come come to Alabama. And I just don't know who he thinks he's fooling, right? He clearly is behind Moore. In a lot of ways they're cut from the same cloth. They seem to be chasing the news clips, and the camera, more than actually having substantive issues. But no, in general, what President Trump thinks about it doesn't make a difference to me."
Jeff Vreeland: "It's less about the issues, and it's become more about the 20-second TV spot that we've been battling. I think if you look at Doug Jones' issues, I think he is not the candidate for Alabama. I just do. I think he does not believe in the same values that a majority of the people in Alabama do, what this Republican Party is in Alabama. And when a majority of people in Alabama identify as Republicans, I think Doug Jones is not that candidate. And I think that is going to resonate very deeply among quite a few of the voters on Tuesday. I think the one thing that we'll have to pay attention to though is that Trump's support is important. It's not important as much in the metro areas in Alabama, but it does play a big role in what's gonna come on Tuesday."
On the race's impact on perceptions of Alabama
David Griner: "I think it could end up being good for Alabama. I think it's good for the country to see that we are not this monolithic red state where everyone feels the same way. It's something I've always valued about the state, but it's not reflected in the politics. And I hope that people have seen that there is a lot of diversity of thought and diversity of background, especially. Unfortunately I do feel it's being dragged into the kind of just, this-side-or-that partisan rhetoric, and that breaks my heart. I do think it will hurt our image if someone like Roy Moore is elected and continues this kind of caricature of a state that I'm so incredibly proud to be from."
This article was originally published on December 11, 2017.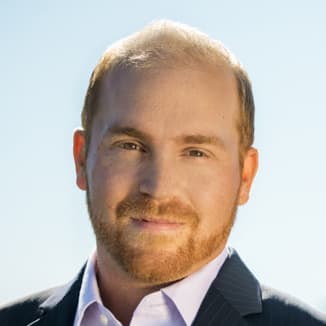 Jeremy Hobson Former Co-Host, Here & Now
Before coming to WBUR to co-host Here & Now, Jeremy Hobson hosted the Marketplace Morning Report, a daily business news program with an audience of more than six million.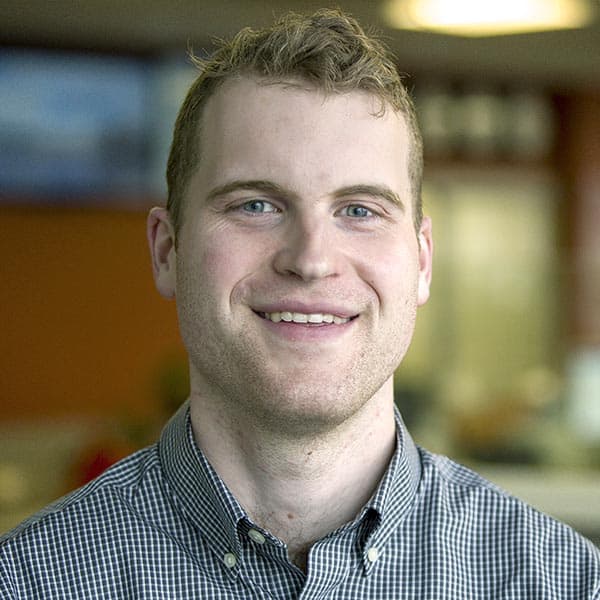 Jack Mitchell Digital Audio Editor
Jack Mitchell works on Project CITRUS, which explores the future of on-demand audio on emerging tech platforms.