What's Next For Your Tree Once Christmas Has Come And Gone?
03:41
Play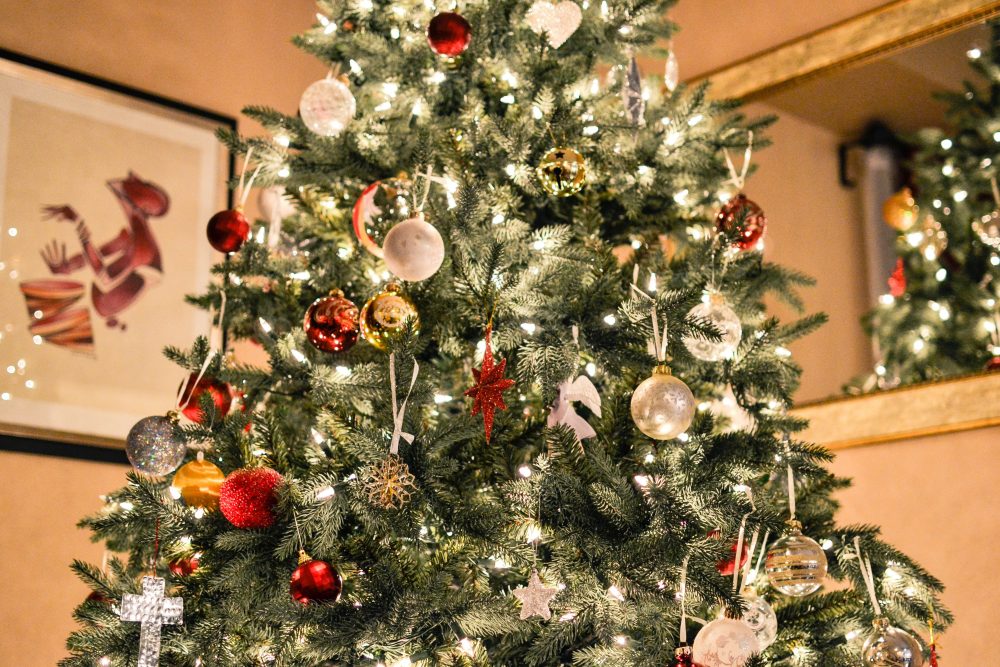 This article is more than 3 years old.
You might be sitting under a beautifully decorated tree on Christmas Day. But when New Year's rolls around and it's time to clean out the family room, what will you do with it?
Tim O'Connor of the National Christmas Tree Association tells Here & Now's Jeremy Hobson about common tree disposal methods, and how it could actually be put to use in a different form — from mulch to soil erosion barriers to fish feeders.
Interview Highlights
On the most common ways people dispose of Christmas trees
"The most common way is a community recycling center where the trees are chipped into mulch, and the mulch is either offered to the public or used on walking paths and playground areas and landscaping in the park districts of the community. Where I live they have multiple locations where you can drop your tree off, and then they mulch it and there's a big pile of mulch available to everyone to use. And yet every community does something slightly different."
On whether mulch is the best use of an old Christmas tree
"I think it's one of the best. I mean, first of all, a Christmas tree is biodegradable. So, over time, the mulch will go back into the soil as organic matter. But while it's still functioning mulch, it's providing a second use as a walking path or cushioning under playground equipment or filler underneath trees and bushes to keep the weeds from growing. So I think that's an excellent use."
On other uses
"There are a number of other things. They're used in zoos to give animals something to play with. They're used in fish habitat to give fish places to hide in so that predators don't come after them, lay their eggs. What they typically do, if it's a cold winter location, is take it out on the ice and then when the ice thaws they submerge and then the fish hide among the branches of the tree. I saw an article recently where a community along the shore uses them to help build new sand dunes. They anchor the trees down in locations where they'd like to create a new dune, and then as the wind moves the sand the tree catches it, and before long you can't see the tree anymore and they have a new sand dune. And then they'll come out and plant grass on it to turn it into that grassy, beachy dune area that you often see."
On what his family does with its tree
"It goes to the community mulching, and it's part of our, you know, our family's ritual. We love everything about the trees. Getting the tree and decorating the tree, but even at the end, it's kind of melancholy that it's — Christmas is over and you're taking your tree down, but it's always fun. The kids really enjoy to go take the tree, say goodbye, you know, we put it on the pile with hundreds of other trees. It's a very big pile, we know it's going to end up at the park. Kids always think that's just part of the whole experience and they really enjoy it."
This article was originally published on December 25, 2017.
This segment aired on December 25, 2017.