Where Chicago's Illegal Guns Come From
11:07
Play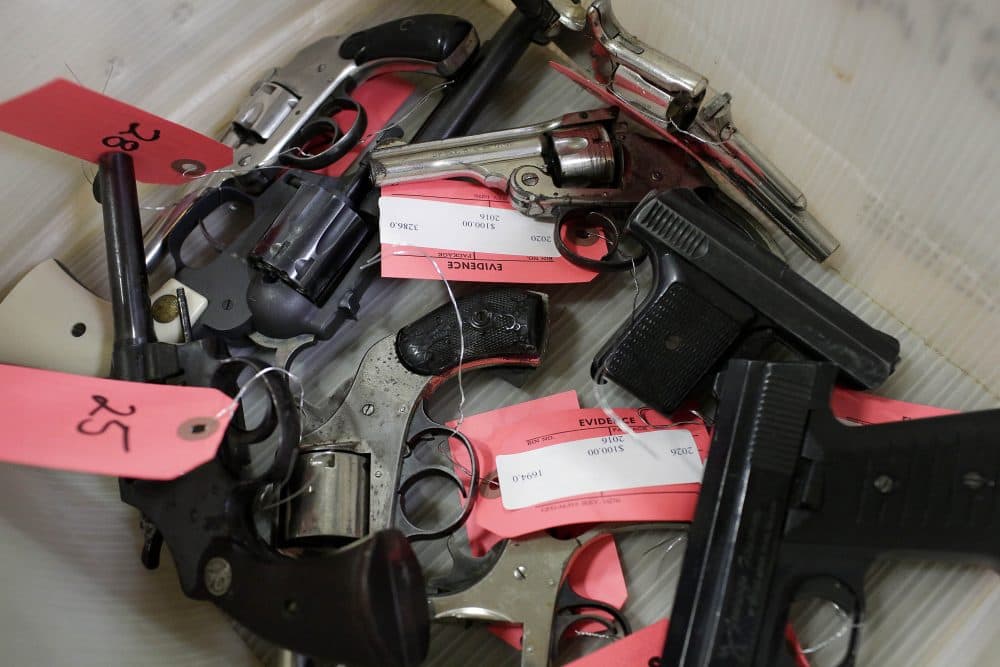 This article is more than 3 years old.
Illegal guns are commonplace in Chicago, a city facing an epidemic of gun violence. Authorities have been hunting for people who deal unlawful weapons.
Reporter Mick Dumke (@mickeyd1971) wanted to learn more about how that hunt works. So, he dug into the case of one Chicagoan busted for moving some of those illegal guns.
This story is a collaboration between WBEZ, ProPublica Illinois and The Chicago Sun-Times, as part of the WBEZ series "Every Other Hour."
This segment aired on January 3, 2018.